Robber shoots homeowner, then crashes into retention pond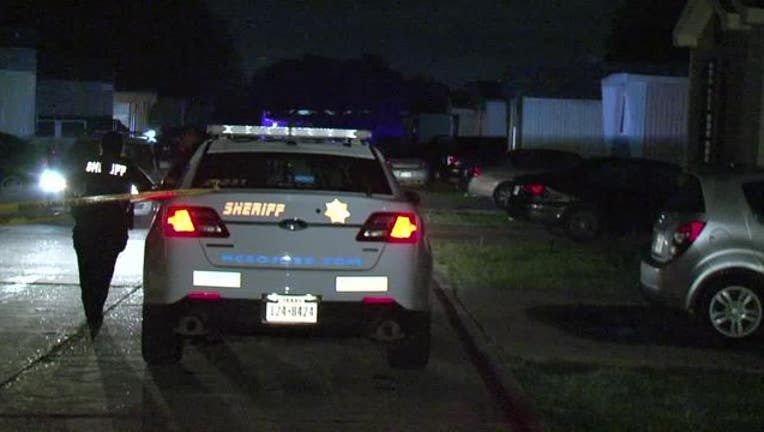 HARRIS COUNTY, TX - Police say a homeowner was shot twice by a suspected robber in North Harris County.  Authorities say police were called around 12:45 to a mobile home park on 14000 block of West Hardy.  
A robber held the homeowner at gunpoint and demanded money and belongings.  Then, he shot the homeowner in the chest and arm.  The gunman then attempted to flee the scene. When he took off down the mobile home park driveway, he apparently didn't realize there wasn't a way out of the park. He drove right into a retention pond full of water. The suspect managed to get out and escape on foot.  The victim was taken to the hospital and is in serious but stable condition.