Rapper shoots self through cheek for 'music video'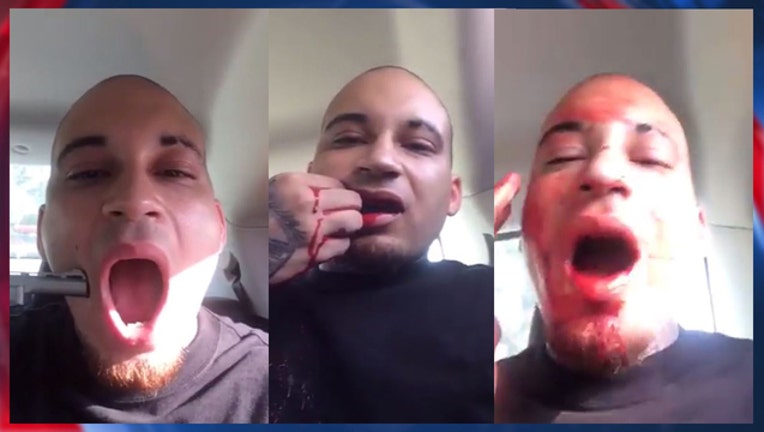 article
(STORYFUL) - WARNING: The following story contains graphic video and language. Viewer discretion is advised.
Kasper Knight, also known as Kasper Tha Phantom, posted a picture to Facebook on July 22 in which he is shown shooting himself through the cheek in a car.
Knight had written a Facebook post on July 17 in which he said he has just been shot in the face in East Indianapolis. When asked if they caught the shooter, Knight replied: "No, I wasn't the best victim. Lol, they couldn't get a clear report."
The latest video of the shooting shows Knight in the back seat of a car filming the shooting for an alleged "music video" and because he couldn't get someone else to do it for him. 
"I actually wanted to put this in a music video/ but no cameraman wanted to film it." Knight said. "So I did it myself since I felt like taking a bullet to the face."
The driver of the car can be heard asking Knight if he actually shot himself, along with "Run it? Run it?" referring to a presumed red light or stop sign.
Knight wrote that he had been shot a couple of times before, and that shooting was only a "4 out of 10 on the pain scale," and that he'd "swallowed the (expletive) bullet".
According to Knight's Facebook post, he had to be talked out of using a .9 mm handgun because his friend said it was 'armor piercing'.
There's no word Knight's condition following the shooting, but he was well enough to make sure the video made its way to social media.