President Trump says he's hopeful on today's health care vote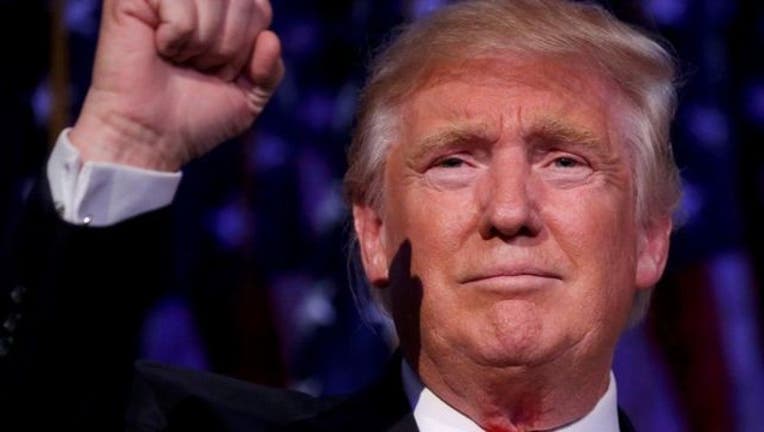 WASHINGTON (AP) - The Latest on the health care bill in the House (all times local):
12:10 p.m.
President Donald Trump says he's hopeful that "we're going to have a wonderful day and a wonderful vote" in the House on health care.
Trump says in a Rose Garden ceremony with faith leaders that "we're going to take care of a lot of people" with their health care needs. He says ahead of the House vote, "we've all fought very hard to be able to do that."
The Republican health care bill is facing a vote later Thursday in the House, where leaders insist they have enough votes to pass it.
The bill represents the GOP's attempt to fulfill a pledge to repeal President Barack Obama's health care law, a key campaign promise for Trump.
___
11:40 p.m.
The Senate is on track to deliver President Donald Trump the first significant legislation of his presidency. It's a bipartisan, $1.1 trillion spending bill to keep the government running pretty much as-is through September.
Senate passage Thursday afternoon would send the bill to the White House in time to avert a midnight Friday shutdown deadline. The House passed the measure Wednesday on a big bipartisan vote, though 103 conservative Republicans opposed the bill.
Trump won $15 billion in additional Pentagon spending but was denied funding to begin construction work on his promised wall along the U.S.-Mexico border. He took to Twitter earlier this week to complain about the bipartisan process that produced the measure but changed course to praise additional spending for the military and border security.
___
11:03 a.m.
The Republican health care bill has cleared an early House hurdle, and party leaders are pushing the measure toward a climactic final vote they say they will win.
The measure moved forward by 235-192, setting up a roll call on final passage that was expected to be close. A late amendment adding money to help people with serious diseases pay medical costs seemed to win enough support that leaders decided it was time to vote.
Should the measure pass, it's expected to face major changes in the Senate.
The legislation represents the GOP's attempt to fulfill their pledge to repeal President Barack Obama's health care law. It would ease that statute's insurance coverage requirements, cut Medicaid and erase taxes the law imposes on higher-earning people and health industry companies.
_____
3:30 a.m.
Republicans say they're set to push their prized health care bill through the House, after the measure endured several near-death experiences this year.
Leaders say they plan to do it Thursday and have the votes to prevail. That would claim a victory for President Donald Trump, six weeks after nearly leaving it for dead and days after support from GOP moderates seemed to crumble anew.
House leaders have revamped the bill to attract most conservatives and some GOP moderates since an earlier version collapsed in March. In a final tweak, leaders added a modest pool of money they say would help people with pre-existing medical conditions afford coverage.
At the same time, Congress is ready to give final approval to a bipartisan $1 trillion measure financing federal agencies through September.