President Obama commutes sentences of 111 federal inmates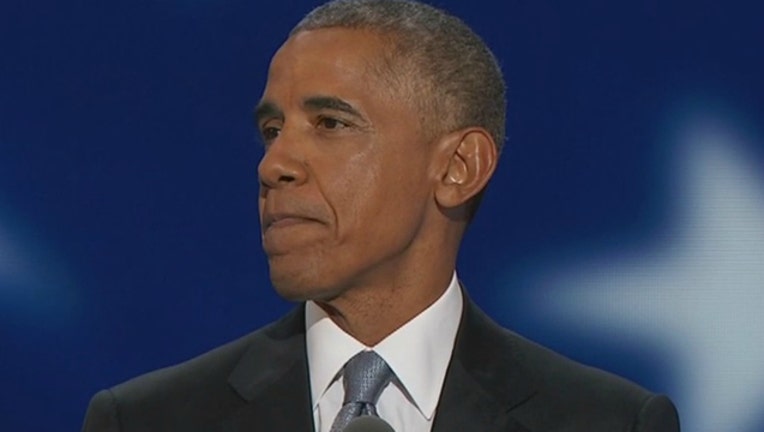 WASHINGTON (AP) - President Barack Obama has reduced the sentences of 111 federal inmates on Tuesday in another round of commutations for those convicted of nonviolent drug offenses.
Obama has long called for phasing out strict sentences for drug offenses, arguing they lead to excessive punishment and incarceration rates unseen in other developed countries.
White House Counsel Neil Eggleston said the commutations underscored the president's commitment to using his clemency authority to give deserving individuals a second chance. He said that Obama has granted a total of 673 commutations, more than the previous 10 presidents combined. More than a third of the recipients were serving life sentences.
Four men listed as Houston residents were among the 111 people whose sentences were commuted.
"We must remember that these are individuals — sons, daughters, parents, and in many cases, grandparents — who have taken steps toward rehabilitation and who have earned their second chance," Eggleston said. "They are individuals who received unduly harsh sentences under outdated laws for committing largely nonviolent drug crimes."
Eggleston noted that Obama also granted commutation to 214 federal inmates earlier in the month. With Tuesday's additions, Obama has granted the greatest number of commutations for a single month of any president.
Eggleston says he expects Obama to continue granting commutations through the end of his administration. He said the individualized nature of the relief points to the need for Congress to take up criminal justice reform. Such legislation has stalled and is unlikely to be approved this year.
"Only the passage of legislation can achieve the broader reforms needed to ensure our federal sentencing system operates more fairly and effectively in the service of public safety," Eggleston said.