Plano's oldest home moves to a new home on Haggard Farm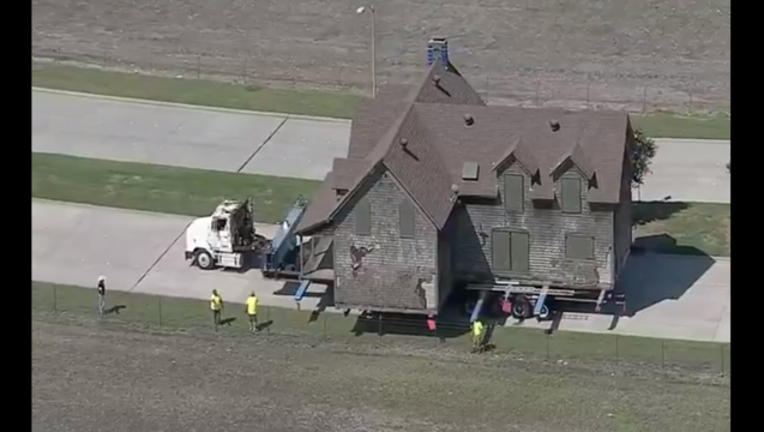 Plano's oldest house has finally arrived at its new home. Crews made the final move for the historic Collinwood House to its new home, the Haggard Farm.
The 2-story farmhouse, built around 1861, is officially part of the Haggard Farm off Parkwood Boulevard. The plan is for the Collinwood House to eventually be restored into future development on that property, according to city officials. 
The city of Plano purchased the 80-acre Collinwood Farm in 2009 and developed it as part of a 124-acre park. The pioneer home on the site was declared a hazard, but efforts to relocate it fell through--until Haggard Enterprises submitted a bid to move the historic home.