Pasadena police warning citizens about attempted kidnappings of young girls
PASADENA, Texas - Pasadena police are warning citizens, especially parents, about a man who has been trying to lure young girls into his car.
Officials say it has happened at least three different times so far.
CLICK HERE FOR MORE PASADENA NEWS
On Monday, police say a man driving a grey four-door sedan, possibly a Honda Civic, attempted to abduct young girls in Pasadena on two separate occasions.
In both those incidents, he asked them for directions. He then told them to get closer because he couldn't hear them.
In one of the cases, he showed a gun, threatening to harm the girl, if she didn't follow his request. Both of these incidents happened between 7 and 8 a.m. in the general area of Red Bluff Road and Preston Avenue.
FIND MORE COVERAGE ON CRIME AND PUBLIC SAFETY
Later on it was discovered that a man matching the same description was attempting to lure another young girl, 11, into his car on the same day in Deer Park.
Authorities want to assure residents that they are working hard to keep the community safe, but are also asking for the public's help in keeping a close eye, not only on their children, but on suspicious people hanging out in the neighborhood.
"We always recommend that if kids are going to walk anywhere alone, and really kids or adults are going to walk anywhere, they don't need to be alone. They need to go in pairs, they need to walk together. It's so much safer than going alone," said Pasadena Police Lt. James Holt. "In these particular cases, these young girls were alone when they were approached by this subject. In one particular case, he actually brandished a weapon. Obviously, this is a scary incident."
Thankfully, none of the three young girls were harmed in the incidents.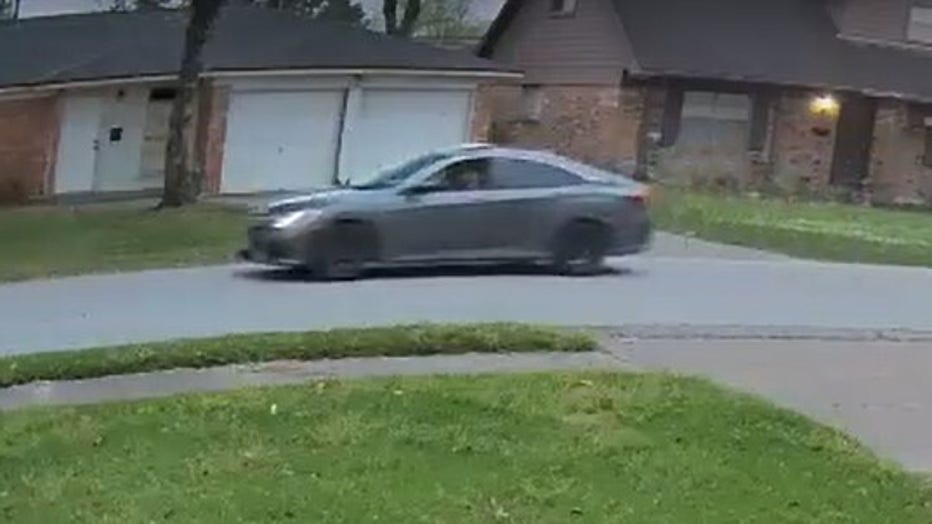 Photo of the suspect vehicle, described as a grey, four-door sedan, possibly a Honda Civic, with black rims and a sunroof. (Source: Pasadena Police Department)

Pasadena police is asking that if there is anyone else that was approached by this man, to please come forward.
The man is described as a White male in his 20s with medium length brown hair and stubble facial hair, like a goatee.
He's driving a grey car with black rims and a sunroof. 
If you have any information, please contact Pasadena Police at (713) 475-7266.