'Muslim-free' gun store raffles off George Zimmerman Confederate flag painting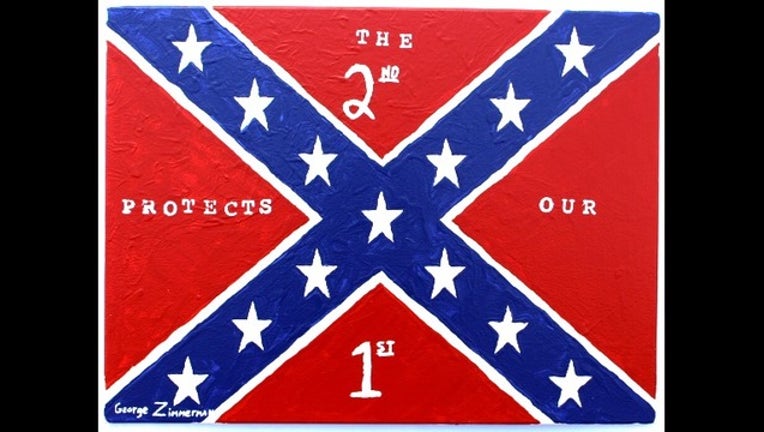 Florida Gun Supply announced on Monday that it was hosting a contest to win an original Confederate flag painting by George Zimmerman.
Zimmerman last painting sold on Ebay for over $100,000.
According to the store's website, half of the proceeds will go to the store owner Andy Hallinan and the other half to Zimmerman.
Hallinan is currently facing a federal discrimination lawsuit filed by the Council on American-Islamic Relations (CAIR), for his controversial and incendiary comments in a viral video.
In July 2013, Zimmerman was acquitted of second-degree murder charges in the shooting death of Trayvon Martin.