Mother of toddler killed says child's father Facetimed her while he was choking their daughter
HARRIS COUNTY, Texas - The mother of the 2-year-old girl allegedly killed at the hands of her own father is speaking out. 
BACKGROUND: Father charged with murder in death of his own 2-year-old daughter following chase, standoff
Kairsten Watson, mother of 2-year-old Zevaya Marie recalled the moment her child's father face-timed her while he was hurting the child. 
"Her face was just covered in blood," she explained. "He hit her with something really hard, and then he called me on Facetime, and he showed me. He choked her on Facetime. I said, 'Tray stop, that is your daughter, stop, she loves you.' His exact words were you only love that man, you did this to her."
Around 10 a.m. Monday, police say 25-year-old Deontray Flanagan stormed into Walmart in North Harris County after taking his daughter from daycare. Officers say he threatened to harm her if the child's mother didn't do what she was told.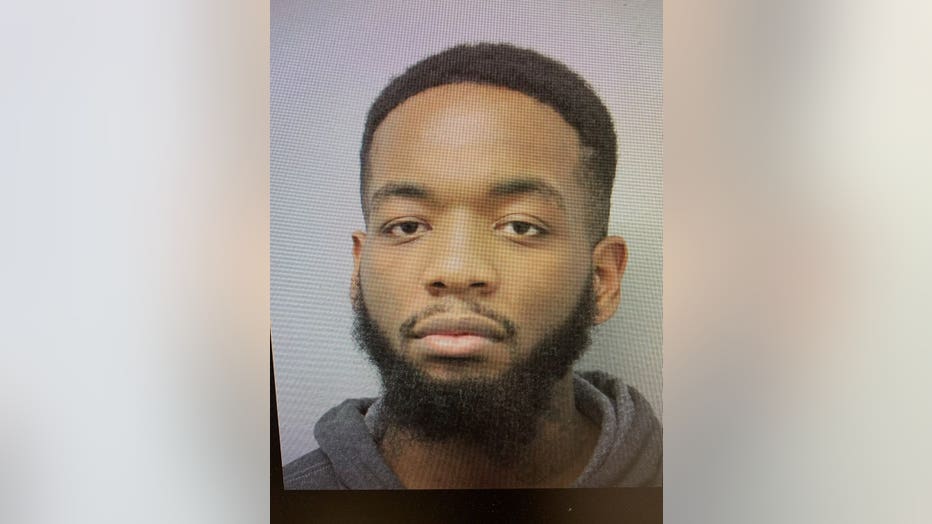 Deontray Flanagan (Photo courtesy of Harris County Sheriff Ed Gonzalez)
"He just wanted my phone. He's screaming at me telling me what is the passcode, tell me the passcode, or she's going to get hurt; and I'm telling him the passcode over and over, but I guess it just wasn't enough," Watson said. 
After he got the phone and passcode, he took off with Zevaya still in hand. Police say Flanagan took deputies on a 30-mile chase, hitting cars, and driving the wrong way. 
MORE CRIME-RELATED NEWS COVERAGE
The car eventually came to a stop on Steubner Airline Drive near Veterans Memorial Drive, where officers took Flanagan into custody. 
He was uninjured, but little Zevaya required CPR until LifeFlight arrived. She later died at the hospital.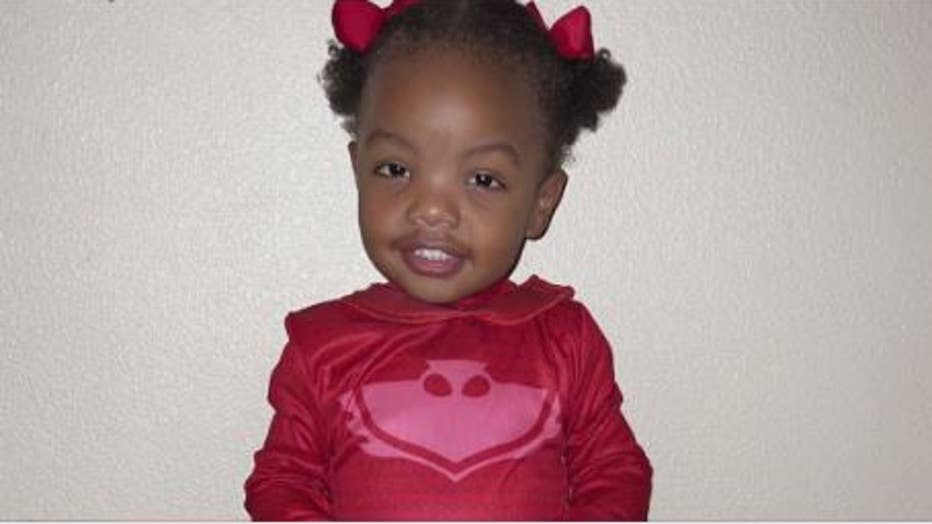 "She was just such a happy baby and I just know she's at peace," said Watson.  
Watson says in the week leading up to this incident she contacted the police on three different occasions about Flanagan, but she was told there was nothing they could do. 
"The first day I called, he took my child. I was giving her a bath, and he took her out of the tub, she wasn't dressed, and he just took her out the house and drove away in a car, and didn't bring her back until 11 a.m. the next day," Watson explained. 
She tells FOX 26 the two had gone their separate ways over the past few months, but that he wouldn't let her be happy. 
This family says they hope that more will be done in the future to protect other children and women in situations like this. 
"I wonder how many other Zevayas are around the world right now that are having the same problem in this city, in this state, we have to help one another," said Zevaya's grandfather, Curtis Watson.
Flanagan is charged with murder. He was set to appear in court Tuesday, but he waived his right to appear. A judge set his bond at $1 million.