HCSO Sheriff: Father charged with murder in death of his own 2-year-old daughter following chase, standoff
HARRIS COUNTY, Texas - A father is facing murder charges in connection to the death of his 2-year-old own daughter following a brief standoff in northwest Harris County. 
Deontray Flanagan, 25, is charged with murder, according to Harris County Sheriff Ed Gonzalez.  
It all started when officials said Flanagan picked up his 2-year-old daughter Zevaya Flanagan, from daycare on Monday morning. 
According to a release, about 45 minutes later, Flanagan arrived at a Wal-Mart store, where Zevaya's mother works. 
That's where, officials said, they had a brief argument.
Deputies said Flanagan assaulted the mother, took her cell phone, and left the store with his daughter. 
Flanagan was said to be in telephone contact with family members who were able to track the phone. 
Flanagan was later located by Harris County deputies near Greens Road and I-45, and that's when Flanagan fled from deputies.
During the pursuit, it was learned by deputies that Zevaya was still in the car with Flanagan and that he was physically abusing Zevaya.
The pursuit ended after Flanagan attempted to drive through a field at Stuebner Airline and Castleglen and his car became disabled.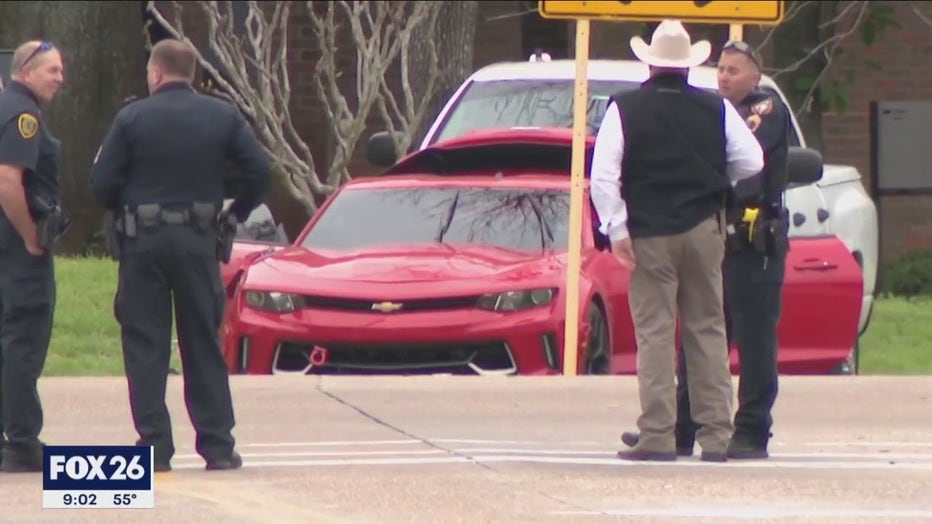 Photo from the scene after the vehicle became disabled.
SWAT team members were able to approach the car, took Flanagan into custody, and removed Zevaya, who was unresponsive, from the vehicle. 
EMT's immediately began CPR on Zevaya until LifeFlight arrived on the scene to airlift her to the hospital. 
Zevaya was taken to Memorial Hermann Hospital where she was pronounced dead.
Flanagan was taken to the Harris County Jail. 
Several law enforcement agencies, including the Houston Police Department and the Texas DPS, assisted in the incident, but an investigation remains underway.