Mexican president issues apology for wife's mansion scandal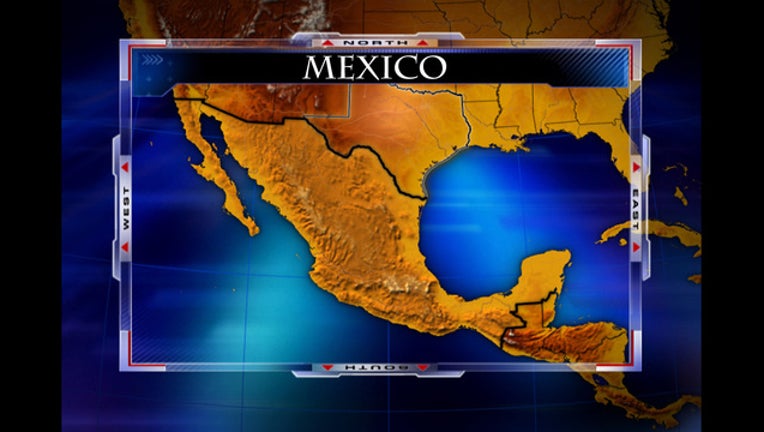 MEXICO CITY (AP) - Mexico's president apologized on Monday for a 2014 scandal involving a $7 million mansion bought by his wife from a company that won lucrative contracts with his administration.
President Enrique Pena Nieto had reacted crossly at the time to those who criticized the purchase, saying there were "countless versions and falsehoods" surrounding the story.
First lady Angelica Rivera also reacted angrily at the time, denying she had done anything wrong. She claimed she was using money she earned during her career as an actress.
But she later returned the mansion, which she had been paying for in installments.
On Monday, more than 1½ years after the scandal broke, Pena Nieto said he understood why Mexicans would be angry about the apparent conflict of interest.
Pena Nieto said he was deeply sorry and asked Mexicans for their forgiveness.
Speaking at the presentation of a new anti-corruption law, Pena Nieto offered "my profound and sincere apology for the offense and indignation I caused."
"I personally felt the Mexican people's irritation, I understand it perfectly," Pena Nieto said. "For that reason, with all humility, I ask their forgiveness."
Just days before the news reports surfaced, Pena Nieto's government canceled a high-speed rail contract that had been granted to the sole bidder, a consortium that included a division of the company that sold Rivera the mansion.
Mexico's Public Administration Department had said that neither the president nor his wife incurred any conflict of interest.
The head of that department, Virgilio Andrade, stepped down Monday to make way for the new anti-corruption law, which requires public servants to declare not just their taxes and wealth, but also any potential conflicts of interest. There will also be a measure of civilian oversight in the new system.
Eduardo Bohorquez, director of Transparencia Mexicana, called the new law a step forward, but said a lot would depend on how it was implemented.