Mattress Mack and Astros' Alex Bregman give back with a Thanksgiving Turkey Giveaway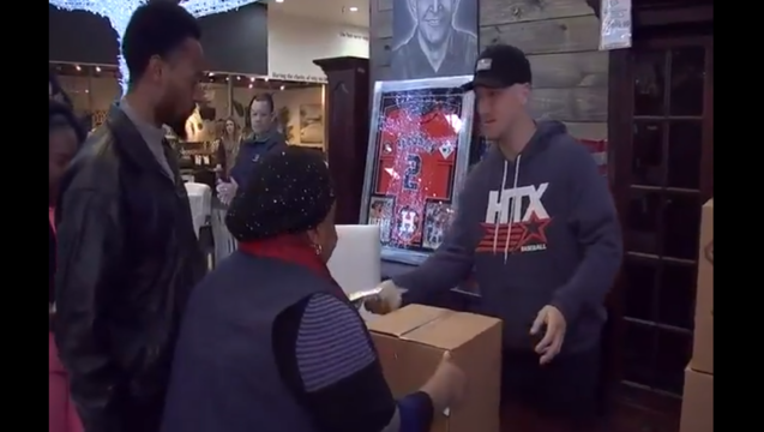 Astros' Alex Bregman and Jim "Mattress Mack" McIngvale are celebrating the holiday season by giving back to Houston--and away 500 turkeys to families in need on Thursday, Nov. 15.
The giveaway is taking place at 8 a.m. at Gallery Furniture on 6006 North Freeway on Thursday morning.
Heads-up! Families interested in being considered the giveaway were told to pre-register, submitting an online form. Check your confirmation email.