Man shot dead while in car in Third Ward, suspects drove off in F250 pickup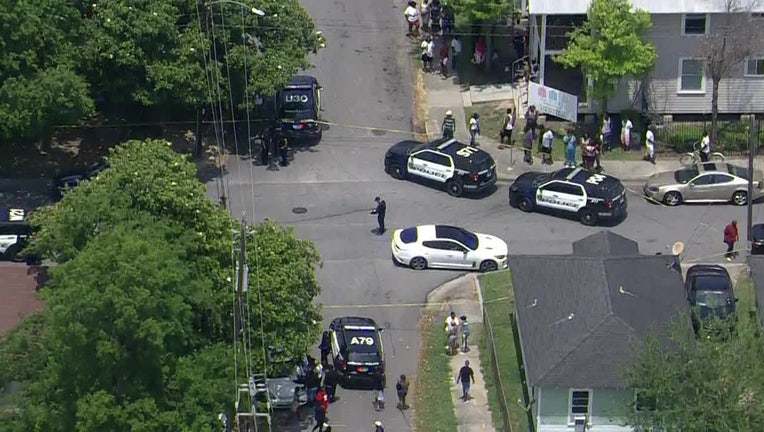 HOUSTON - A man has been found dead after he was shot in a car in Houston's Third Ward on Friday morning.
Houston Police say it happened just before 11 a.m. in the 2900 block of Napoleon.
Officers arrived within 5 minutes and found the male victim dead behind one of the houses.
RELATED: Man called 911 to report stabbing his wife at home near Katy: HCSO
SkyFOX was over the scene and captured a white luxury vehicle with multiple bullet holes on the passenger-side window.
Witnesses tell police that a white F250 extended cab pickup truck with three occupants pulled up, and the passenger got out and fired multiple shots into the victim's vehicle.
The victim got out of his car to run away and as he was being helped by family, the suspects drove away.
DOWNLOAD THE FOX 26 NEWS APP FOR THE LATEST ALERTS
Houston Police say they do not know the identity of the suspects, but witnesses tell them that they were three Black men wearing lime green work vests or traffic reflector vests.
Police believe organized gang activity is involved in the incident.
If you know who is responsible or have any information, you're encouraged to call HPD's Homicide Unite at (713) 308-3600 or Crime Stoppers at (713) 222-TIPS.