Katy man's road rage caught on video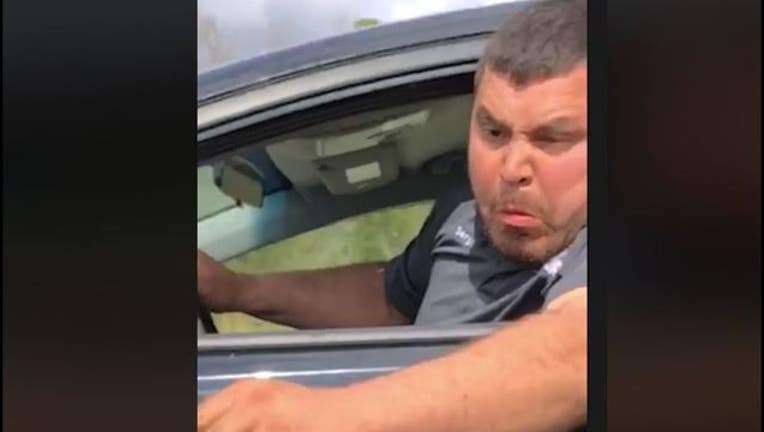 KATY, Texas (FOX 26) - A Katy man is charged with assault and criminal mischief after he was caught on video in a fit of road rage.
Precinct 5 investigators obtained an arrest warrant for Randu Salgado, 43, after seeing the video in which he damaged another car.
Salgado turned himself in Tuesday and is currently out on bond.
The victim, an 18-year-old Brookshire resident, tells deputies that Salgado became enraged when he was unable to pass by in the emergency lane during a traffic jam on the afternoon of February 1.
Salgado began aggressively tailgating.
The victim began recording the incident on his phone and captured Salgado speeding alongside his car and smashed his side view mirror with an unknown object.
The two drivers exited at Barker Cypress Road and proceeded to a parking lot where Salgado, rather than exchanging information, punched the victim in the stomach and drove away.
The victim also suffered a cut to his arm in the attack.