Intruder breaks into Spring home, watching mom and daughter as they sleep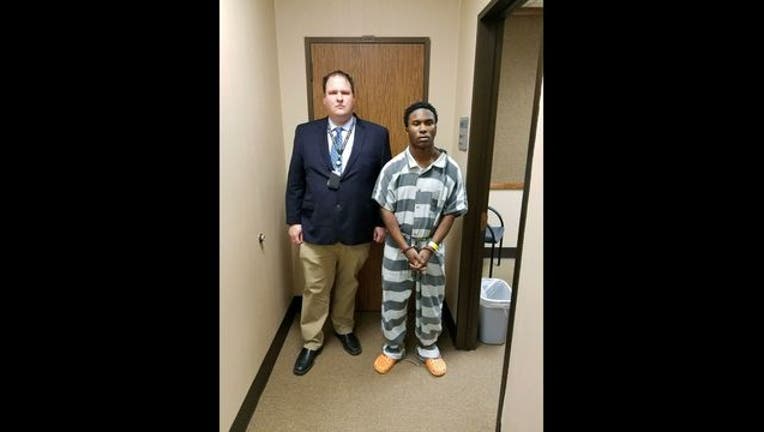 HOUSTON, TX - An intruder caught on surveillance video breaking into a woman's home in Spring while she and her 7-year-old child slept inside on New Year's Day has been arrested.

17-year-old Terrell Morgan has been charged with Burglary of a Habitation with the intent to commit the felony of Voyeurism. Deputies say he attempted to open several doors and windows of a house on Paladera Place Court. He reportedly tried to break in through a window of the guest bedroom. Detectives believe that he was watching the mom and daughter as they slept.

Deputies say that Morgan is shown on video surveillance from inside the residence entering all rooms of the house to include the bedroom where the homeowner was sleeping with her 7 year old daughter.  Deputies also learned that this wasn't the only time the intruder had broken into the residence. On November 24th, the victim said that the intruder entered her residence while she slept and stolen several items from her residence.  Deputies found that the suspect left men's underwear inside the victim's residence.
Detectives say that Morgan is being held in the Montgomery County Jail on a $250,000 bond. Anyone with information regarding this suspect or this crime is asked to contact the Montgomery County Sheriff's Office 936-760-5800 or Crime Stoppers at 1-800-392-STOP (7867)