Hurricane preparedness - how to weather the storm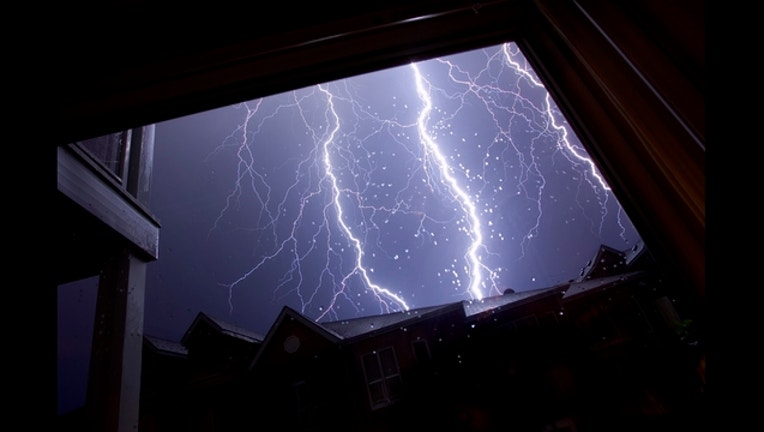 article
HOUSTON (FOX 26) - Hurricane season is in the home stretch and weather activity is booming in the Gulf of Mexico. It is important to prepare in advance for potential hurricanes and severe storms that may strike the Houston area and the Gulf Coast region.
Consider the following 10 recommendations from Reliant Energy to keep you and your family safe:
Pay attention to the news and instructions from public officials. Keep an eye on weather alerts and updates from local news stations, such as FOX 26, to ensure you know the projected forecast and whether it is safe to leave your home.
Identify a safe area to take refuge and secure any outdoor items that could become airborne during the storm. Windowless rooms located in the center of your home are ideal safe areas to take refuge during a storm that generates high-speed winds.
Develop and practice your family communication plan. Identify an out-of-state contact everyone can call if your family gets separated, and designate a familiar emergency meeting location.
Gather necessary supplies. Your hurricane preparedness supplies should include items such as water, a first-aid kit, flashlights, tarps, plastic bags, tape, sandbags, plywood, hand tools, brooms, mops, towels, batteries and a generator.
Review your insurance coverage and take pictures of your home, building and/or office – inside and out. Knowing who to call if your home incurs damage is critical to expediting repairs and recovery after a storm.
Fully charge cell phones, laptops, portable power chargers and any other mobile devices, and top off your vehicle's gas tank. You may lose access to power and electricity in the wake of a storm, so prepare to power your devices in advance and conserve energy until power is restored at your home.
If separated from your family, use your family communications plan or contact FEMA or the American Red Cross. If you are unable to return home and have immediate housing needs, text SHELTER + your ZIP code to 43362 (4FEMA) to find the nearest shelter in your area (example: shelter 77005).
Drive only if necessary. If you must go out, watch for fallen objects such as downed power lines and weakened walls, bridges, roads and sidewalks. Report damaged power lines to your utility company.
Walk around the outside of your home to check for structural damage. Take pictures of any damage. If you have doubts about safety, have your home examined by a qualified building inspector or structural engineer before entering.
NEVER use a generator inside homes, garages, crawlspaces, sheds or similar areas, even when using fans or opening doors and windows for ventilation. Deadly levels of carbon monoxide can quickly build up in these areas and linger for hours, even after the generator is turned off.
For more recommendations and in-depth information on preparing for hurricanes, visit the FOXRAD Hurricane Toolbox and http://www.reliantstormcenter.com/.