HPD K9 officer put down after being injured in chase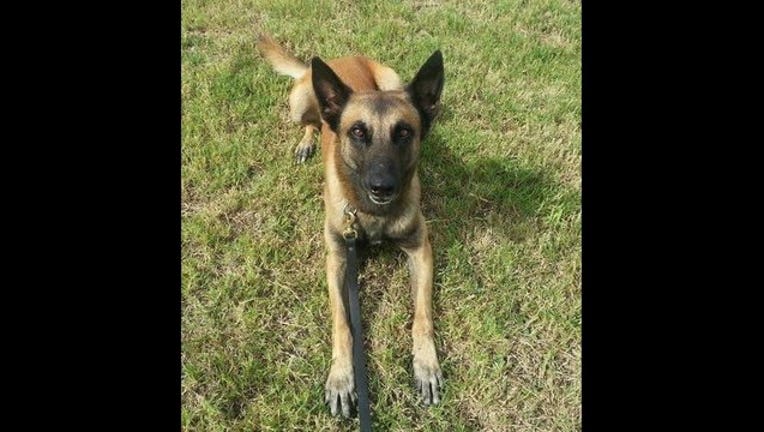 HOUSTON (FOX 26) - A 7-year veteran of the Houston Police Department was put down Wednesday.
K-9 Officer Rony was injured overnight while chasing the driver of a stolen car through a wooded area.
The suspect was captured thanks to Rony, but the K9 had to be carried out of the woods and taken to Vergi Animal Emergency Hospital with a broken leg.
At 2:30 Wednesday morning, Rony had to be put down due to the extensive injuries.
Rony made headlines for taking down the man known as the "Dancing Suspect" last November on I-45 at 6-10.
He was part of the Houston Police Department for 7 years and had approximately 250 captures.
Thank you for your service, Rony.
Rest in peace.