Houston weather forecast for Mother's Day: Flood Watch, rounds of storms and heavy rain
In typical Houston fashion, it's pouring on a holiday.
Relentless rains prompted the National Weather Service in Houston to issue a Flash Flood Warning for portions of our viewing area through early afternoon.
LIST: High-water locations reported on Houston-area roads
Multiple flood advisories and areal flood warnings were also issued overnight and early this morning as several inches of rain fell in some locations.
A Flood Watch has been extended until 9:00 p.m. on Sunday.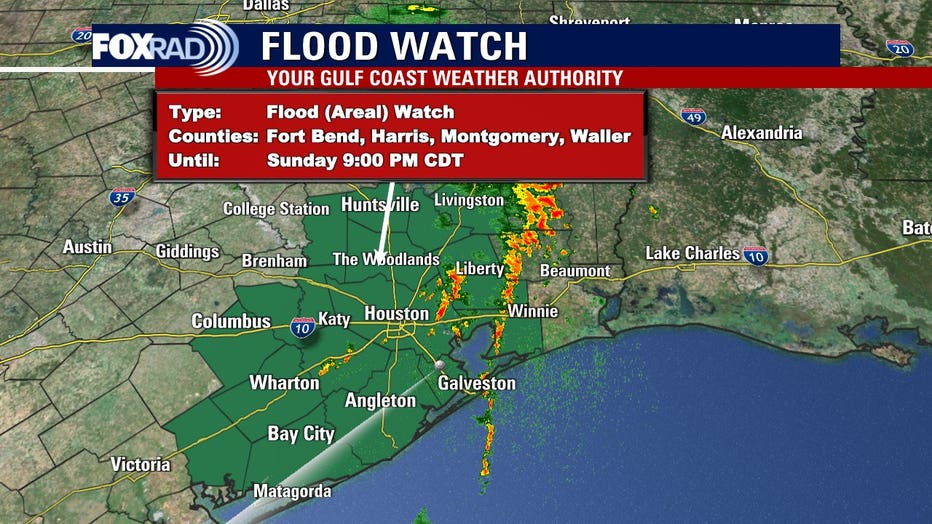 Flood waters will likely take some time to drain due to saturated grounds from last week's heavy rainfall.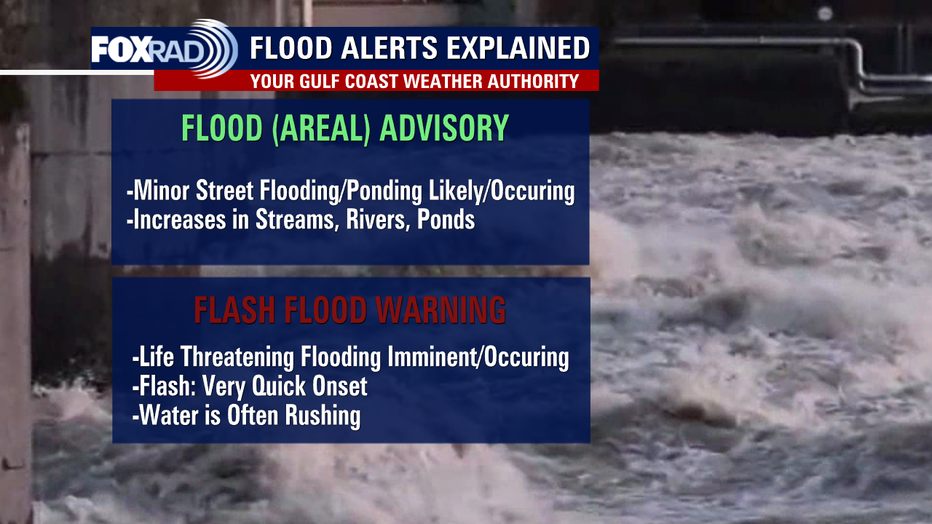 Rain, varying in intensity will continue to fall throughout the day today, so it's important to stay weather aware and keep several safety tips in mind when navigating the roadways:
- Never drive around barricades or into flood waters, always seek an alternate route.
CLICK HERE TO VISIT OUR WEATHER PAGE
- Within the Flash Flood Warning area, stay off roads and seek higher ground.
- Keep the FOX 26 Weather App handy today to help you get to and from mom safely. Alerts will be delivered to you for your precise location and current/future radar can help you navigate around the rain. Click here to download it now.
Stay safe!
CLICK  HERE TO DOWNLOAD THE FOX 26 WEATHER APP
The work week starts drier, but warmer with only isolated rain expected Monday.
A slow moving front looks to maybe make it to the coast midweek and stall once again boosting our rain chances.