Houston shooting: Police searching for two suspects wanted in deadly shooting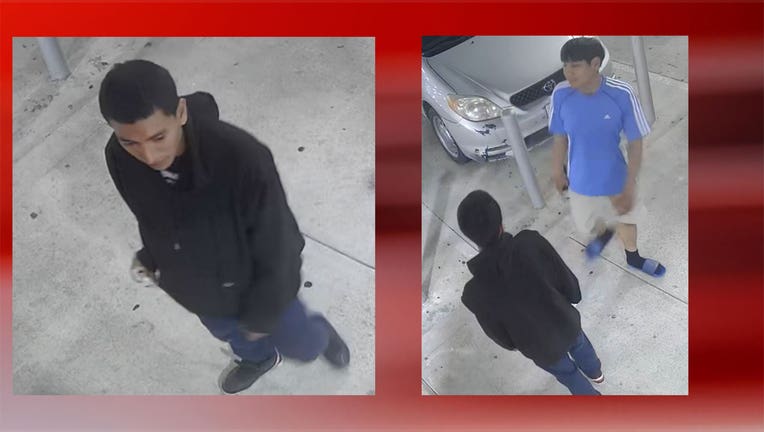 article
HOUSTON - The Houston Police Department needs your help locating two suspects wanted in the deadly shooting of one man and the wounding of another man. 
The shooting occurred at 1920 Wirt Road just after 11:45 p.m. on Tuesday. 
SUGGESTED: Houston murder rate plummets 27% in 2023, Chief Finner says
Officers responded to the scene and found one man suffering from multiple gunshot wounds. 
That man was pronounced dead on the scene. 
A second victim, a 19-year-old man, was taken to the hospital by a private vehicle. 
DOWNLOAD THE FOX 26 HOUSTON APP BY CLICKING HERE
Further investigation and evidence revealed the two suspects arrived at the location and appeared to be waiting for them. 
Once the two victims arrived, one of the suspects and the victims began fighting. 
As the three began fighting, the second suspect shot both victims multiple times. 
The two suspects, said to be young Hispanic males, fled the scene on foot. 
If you know who the two suspects are, contact the Houston Police Department Homicide Division at (713) 308-3600 or speak anonymously with Houston Crime Stoppers at (713) 222-TIPS.