Houston Mecum Car Auction brings in $37 million in sales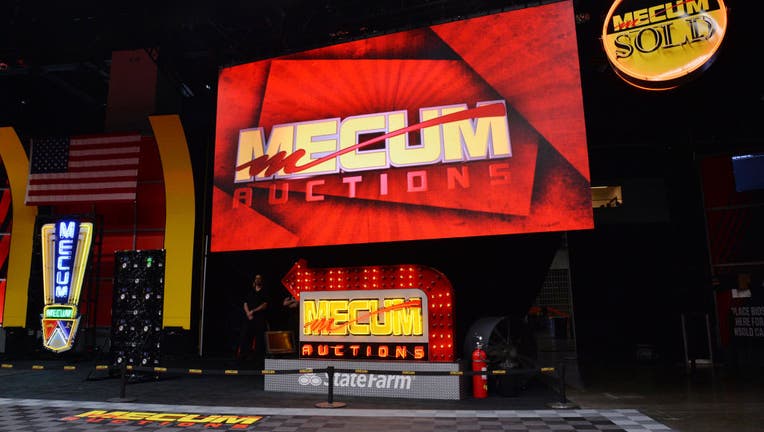 article
HOUSTON - The annual Houston Mecum car auction, which came through the NRG Center last weekend, fetched quite a bit of money from collectors. 
According to a release, over 1,000 vehicles were brought in through the 3-day auction. 
DOWNLOAD THE FOX 26 HOUSTON APP BY CLICKING HERE
In all, $37 million in sales or a 77% sell-through rate was achieved during the event. 
The complete top 10 collector car sales at the auction included: 
1. 1969 Ford Mustang Boss 429 Fastback (Lot S131) at $324,500
2. 1957 Chevrolet Bel Air Hardtop (Lot S185) at $275,000
3. 963 Chevrolet Corvette Z06 Split Window Coupe (Lot F205) at $258,500
4. 1970 Chevrolet Chevelle LS6 (Lot F234) at $242,000
5. 1966 Shelby GT350 Fastback (Lot S153.1) at $220,000
6. 1970 Plymouth Barracuda Pro Touring (Lot F100.1) at $214,500
7. 1963 Chevrolet Corvette Split Window Coupe (Lot F206) at $203,500
8. 1970 Plymouth Hemi Cuda (Lot S143) at $198,000
9. 1958 Pontiac Bonneville Convertible (Lot S151) at $192,500
10. 1953 Chevrolet Corvette Roadster (Lot F191) at $187,000
Next up on the Mecum's live auction schedule is the company's flagship Indianapolis-based event: Dana Mecum's 36th Original Spring Classic, the world's original, largest and best muscle car auction, which will feature a diverse assortment of collector cars among its 3,000-vehicle lineup taking place from May 12 through May 20.