Houston Crime: Police investigating deadly shooting, evidence suggests it was drug-related
HOUSTON - Authorities are looking into what led up to a double shooting at a southwest Houston motel Saturday night. 
MORE CRIME-RELATED NEWS COVERAGE
It happened a little before 10 p.m. when officers with the Houston PD were called to the Symphony Inn & Suites on Southwest Fwy. 
Responding investigators said two people were shot, one of them, a man who took himself to the hospital and a woman shot in the stomach. She was taken to the hospital in serious condition.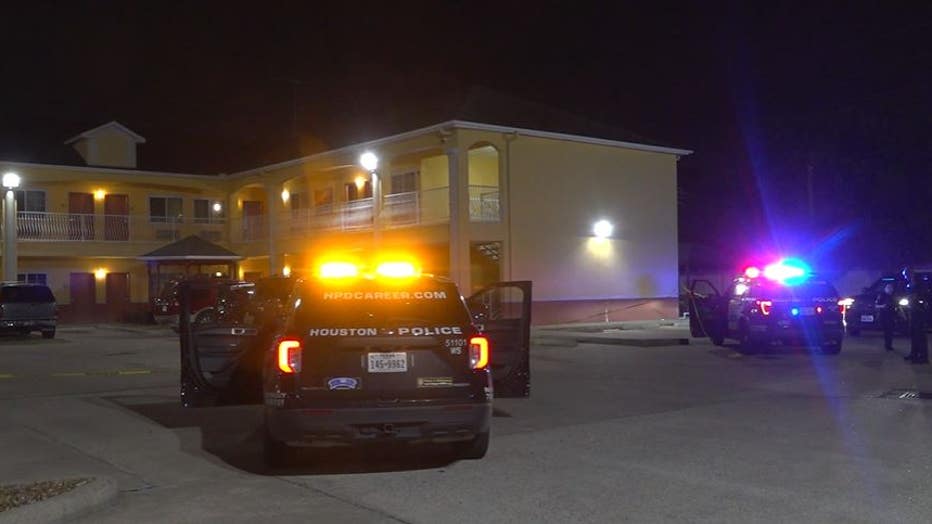 (Photo courtesy of Houston OnScene)
It's unclear what led up to the shooting, but evidence suggests it may have been drug-related. Additionally, officers said it appears gunshots were fired inside and outside a room at the motel, beginning on the second floor and continuing onto the ground floor. 
Several shots were fired, investigators believe also by the male victim and one or two other shooters, causing damage to several other parked cars and leaving holes in the motel room's walls. 
DOWNLOAD THE FOX 26 HOUSTON APP
At last check, police were looking for persons of interest including a witness and two other people, who were seen in the vicinity leaving the shooting.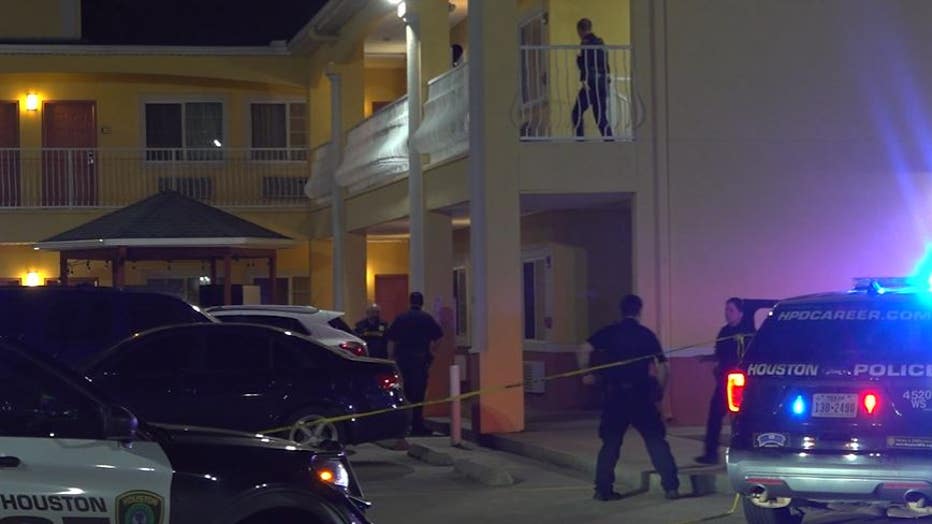 (Photo courtesy of Houston OnScene)
No additional information, as of this writing, has been shared, but an investigation remains underway.