Homes evacuated, roads closed due to North Texas wildfires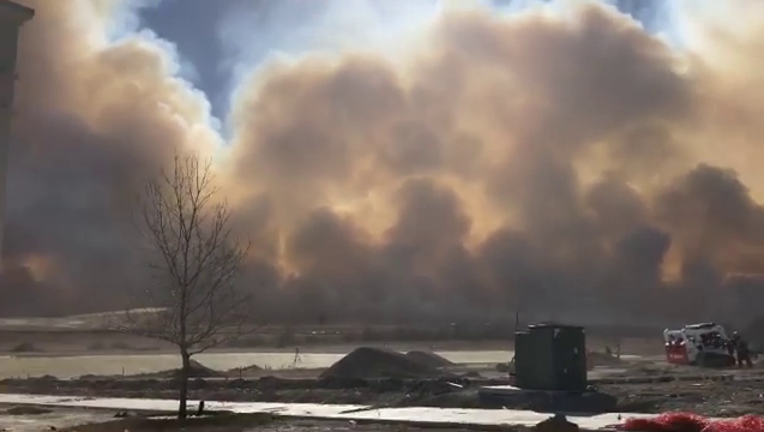 article
WILLOW PARK, Texas (AP) - A fast-moving wildfire borne by gusty westerly winds forced evacuation Monday afternoon of a nearby subdivision and school and closed two heavily traveled interstate highways in North Texas.
Thick smoke from the fire not only closed about 15 miles of Interstates 20 and 30 from Willow Park, Texas, east to the western outskirts of Fort Worth. That smoke could be detected as far as 50 miles to the southeast visually and by radar.
The Texas A&M Forest Service said the fire had scored at least 1,000 acres but had been 40 percent contained by late Monday afternoon.
The National Weather Service had issued a red-flag warning for Monday as westerly winds gusting up to 35 mph combined with dry humidity for a high risk of wildfires throughout North Texas. However, weather forecasters say they expect the wind gusts to diminish overnight, raising hopes for a diminished wildfire risk.
Other wildfires were scattered throughout North Texas, some threatening homes. Officials had no immediate word on structures damaged or injuries, however.