Help a family in need, enjoy family fun time with Zoey's Angels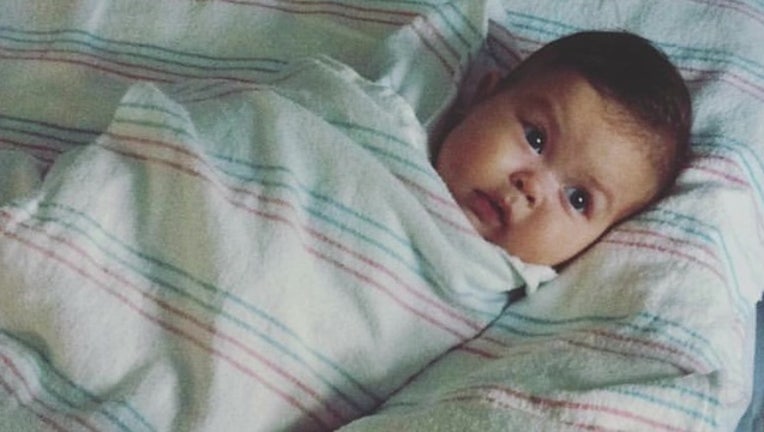 article
HOUSTON (FOX 26) - You have the opportunity to celebrate the fifth birthday of an angel and help other Houston-area families who are hurting. Zoey's Angels was founded to increase awareness about childhood liver disease and lift up families experiencing the unimaginable.
Mike and Gina Dockal sure hope you'll join their important mission. They have an entire team to help them plan the birthday parties of all parties, and you're invited! 
"Our goal is to spread the word about Zoey's story and her angels, and our mission to help other families who are feeling alone in this journey of grief, after losing a baby," says Gina Dockal. She and her husband, Mike, are celebrating their daughter, Zoey, who would be five years old on June 14. They lost Zoey when she was only 5 months old. 
"She had just undergone surgery to remove her rare form of liver cancer and underwent a liver transplant," says Gina. They say it was just too much for her little body to endure.
"Of course all the things go through your head: Why did this happen? When did this happen? Why didn't we know? Why didn't we catch it sooner? All those things go through your head," explains Gina. She and Mike try to answer those very questions by bringing even more meaning to Zoey's life. They do this by helping others who suffer with similar grief. 
"A lot of organizations help with research to find cures and while you're in the hospital, but not that much out of the hospital when you leave," says Gina. "Our hope is to give families, in a big way, that there is big help for them and that they're not alone. We offer a $5,000 contribution, and we know it does not do anything to refill their pockets or fix their broken hearts, but similar to what happened to us, similar to a contribution we got, it wasn't about the money but it was about the 'wow of it' that somebody cares enough to do that for you."        
Their birthday party for Zoey starts with a family-friendly walk, about a mile. Then, all kinds of fun activities will take place with many treats available, including snow cones, barbecue, music and birthday cake for everyone!  It all takes place at The Phoenix on Westheimer Road in Houston, where it has taken place for the last five years. 
The owner of The Phoenix is happy to donate the space and help this loving family. 
"It's a lot of fun, especially for young kids," says Vu Truong. "There is face painting, a bounce house, have a good time, then towards the end, a balloon launch and that gets a little emotional, celebrating those. Every year I still cry. As much as all the family members, a time of remembrance and celebration."  
All for a baby girl who will undoubtedly live in hearts forever. 
"Zoey means life. Initially, it was just a cute name while I was on bed rest coming up with cute names -- it ended up being more perfect than we initially thought," says Gina with a smile.
Zoey also lives on through her younger sisters, Jozie with a Z and Gizelle with a Z, for Zoey. 
"Talk about rainbow babies, they are our saving grace and they're hope," adds Gina. "I'm sure we would have found a way and God would've found a way for us, but he knew what we needed." 
You are invited to the event on Sunday, June 12 from 9 a.m. until 1 p.m. You can sign up online either through http://www.zoeysangels.org/ or https://www.facebook.com/Zoeys-Angels-137888786324594/.