Heights area man desperate to get his stolen dog back home, offering $1,000 reward
HOUSTON - "It truly is like a family member feels like. I lost my best friend," said Steve Liollilo.
Last Wednesday, "Bennie," Liollio's 4-legged bestie got out through an open gate.
SUGGESTED: While searching for missing dog stolen during burglary, woman's dad passes away
"It's been tough," Liollio said. "Just missing the little guy, not sleeping too well. All I can think about is where is he? Is he all right?"
Through his extensive search for Bennie, Liollio discovered his French bulldog was last seen at this Shell Station on Cavalcade at 45 North.
"He said someone from the Shell Station walked over, and said, 'hey, that's my dog.' He handed him Bennie, to which he took the dog, and walked back to his truck and drove off," said Liollio.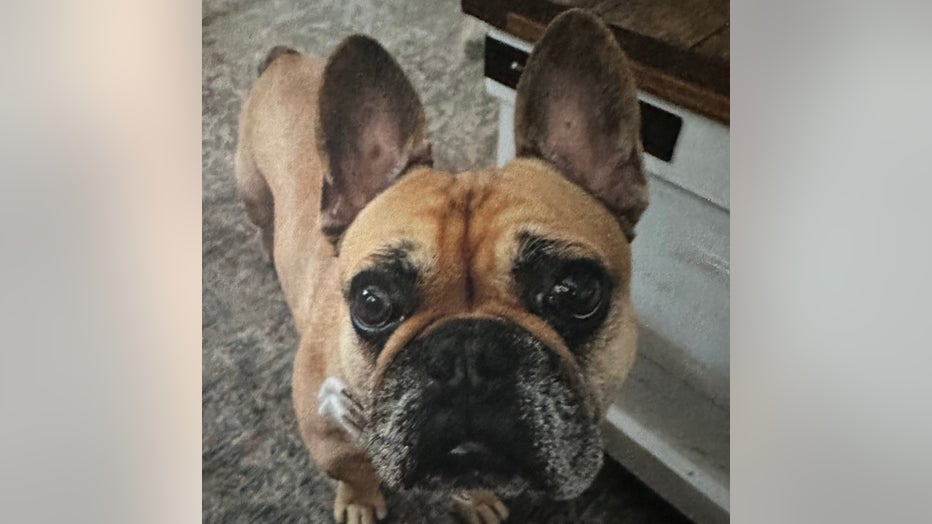 The man who stole Bennie can be seen on surveillance video from a nearby tire shop.
Bennie being gone is hard on his fur brother, Ray. Ray was born with no eyes.
"He kind of relies on Bennie actually quite a bit to get around," Liollio said.
SUGGESTED: Time running out for Houston pet owners to get their pets microchipped
While the police are involved, Bennie's owner just wants him home. He says whoever makes that happen gets a $1,000 reward.
"At the end of the day, we just want our little family member back," Liollio said. "Just bring him back, do the right thing."
Bennie is microchipped, but a lot of dogs and cats in Houston are not.
By Wednesday, February 1, all city of Houston pet owners must come into compliance with mandatory microchipping.