HCSO seeks identity of juveniles seen putting boy in trunk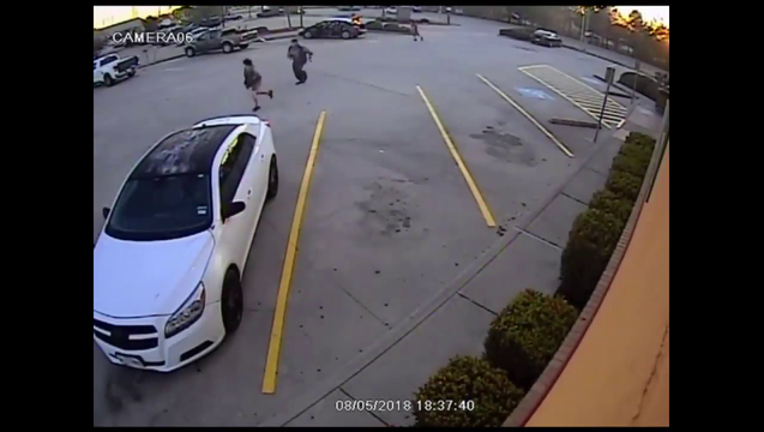 article
HARRIS COUNTY, Texas (FOX 26) - The Harris County Sheriff's Office needs help identifying teens they say chased another boy and placed him the trunk of a vehicle outside of a Popeye's restaurant in the 22500 block of Tomball Parkway on Monday around 6:15 p.m.
Deputies say a customer told an employee that a black Toyota Corolla pulled into the parking lot and a boy -- described as a white male juvenile 12 to 16 years of age, 5'4 to 5'6 in height and weighing 120-140 pounds -- got out of the passenger seat and was running around the parking lot.
Deputies say another male -- described as a Hispanic juvenile 16-20 years of age, 5'7 to 5'9 in height and weighing 250-300 pounds -- got out of the driver's side and began chasing the first boy on foot after opening the trunk. Deputies say 
Deputies say a third male juvenile is seen on surveillance video getting out of the front passenger seat and opening the trunk then chasing the first boy around the parking lot. Deputies say there was also a fourth male that did not exit the vehicle but opened the trunk again when the possible victim closed it.
Deputies say the first boy was eventually caught and placed in the car's trunk before it drove away.
Deputies are trying to determine if this was a prank or a possible crime and ask for the public's help identifying the three individuals. Anyone with information is asked to call HCSO Homicide unit at 713-274-9100.