Harris County man stabbed, shot at apartment on Bennington
The sheriff's office is investigating after a man was shot and stabbed at an apartment in northeast Harris County. 
Authorities say they initially got a disturbance call that was followed up with a shooting call in the 6700 block of Bennington Street shortly before 3 a.m. Thursday.
CLICK HERE TO DOWNLOAD THE FOX 26 NEWS APP
When authorities arrived, they found a wounded man already outside of the apartment. He had been stabbed in both arms and shot in the torso. He was transported to the hospital and is expected to survive.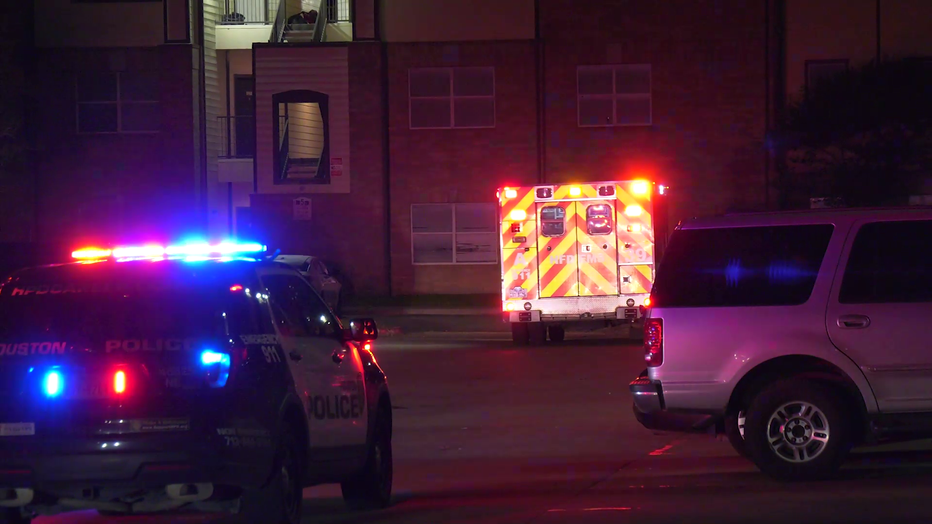 According to the sheriff's office, the man lives in an apartment at the complex with a woman. Authorities say the woman and a child were found in the apartment and were detained.
SUGGESTED: New vehicles ranked in the top 5 for most stolen cars in Houston for April
After talking to witnesses in the area, the sheriff's office says they are investigating if the woman may have been attacked and acted in self-defense.
Investigator will review the calls that came in, speak to those involved and look for surveillance video in the area.