Harris County Crime: Man shot to death on North Fwy, search underway for killer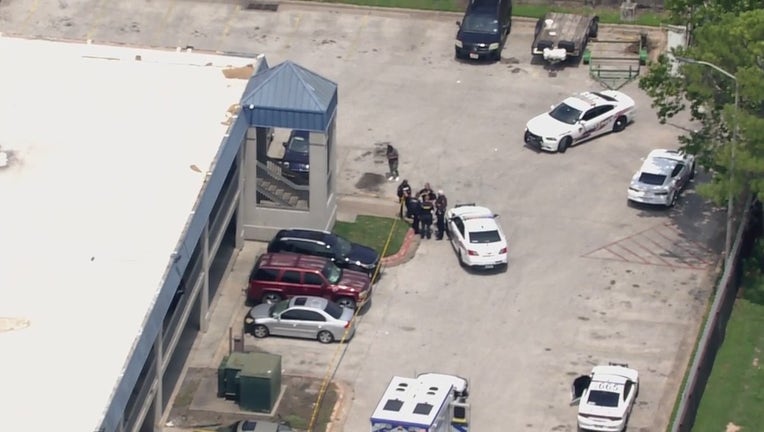 article
HOUSTON - The Harris County Sheriff's Office is investigating after a man was gunned down inside a motel room on Tuesday afternoon. 
Houston police said the school occurred in the 16500 block of North Freeway around 2 p.m.
SUGGESTED: 2 killed, 7 injured in Conroe structure collapse, cause unknown
Officials said deputies with the Harris County Precinct 4 Constables Office responded to a 911 call from a female friend that said her boyfriend was shot at the motel.
When deputies arrived, officials stated they ended up forcing entry into the room. 
Upon entry, they found a woman and a Black male, said to be in his 40s, inside the room unresponsive with apparent gunshot injuries. 
The man was pronounced dead on the scene. 
DOWNLOAD THE FOX 26 HOUSTON APP BY CLICKING HERE
Witnesses told police that sometime earlier in the day, two Black males showed up and knocked on the victim's door. 
The victim opened the door, and at that point, the suspects started shooting inside the victim's room, striking him. 
Police said they believe there is some connection between the victim and the suspects. 
Authorities are working to obtain surveillance video in connection with the deadly shooting. 
If you have any information in connection with this shooting, you're asked to contact the Harris County Sheriff's Office or Houston Crime Stoppers at (713) 222-TIPS.