Harris County Constable Deputies arrest road rage suspect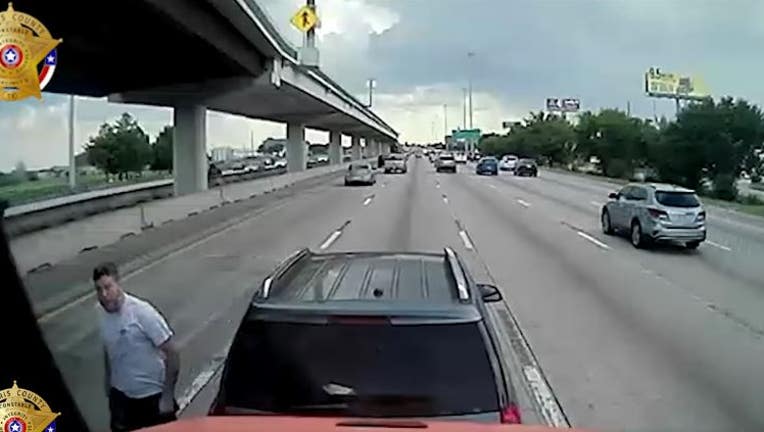 HARRIS COUNTY, Texas - An arrest has been made in connection with a recent road rage case that was caught on camera. 

Authorities said they arrested 41-year-old Stephen Sahr on charges of assault and deadly conduct. 
MORE CRIME AND PUBLIC SAFETY

Sahr is accused of attacking a truck driver back on October 15 when video captured him stopping in the middle of Interstate 45, getting out of his vehicle, approaching the victim, opening the door of his cab, and punching him in the face. 
We're told Sahr was arrested without incident on Monday evening. 

Sahr was out on bond on another road rage charge and aggravated assault with a deadly weapon, authorities said. 

Sahr was arrested in May after being accused of firing a shotgun in a road rage confrontation on Eastex Freeway. 

Authorities did provide some tips if you are involved in a road rage incident: 
- If you encounter an aggressive driver, don't respond.
- Avoid eye contact.
- Don't respond to aggression with aggression.
- Avoid offensive hand gestures.
- Don't honk your horn.
- If you're being followed or if an enraged driver points a gun at you, call 911 and provide a detailed description of the vehicle and the driver.