Groundbreaking for $60 million complex at Texas A&M-Corpus Christi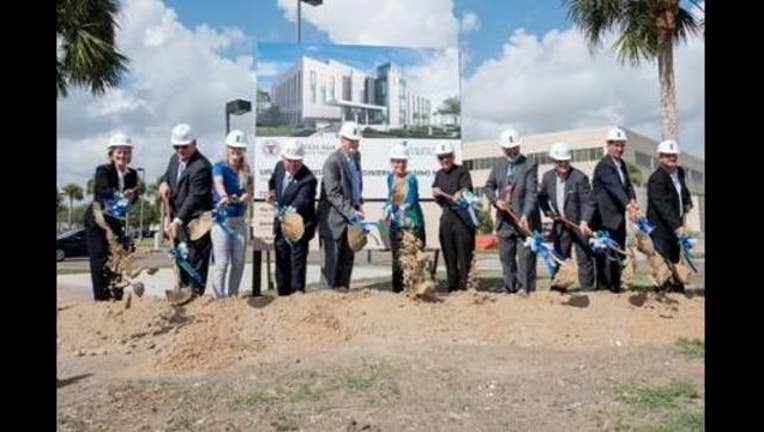 CORPUS CHRISTI, Texas (AP) - Ground has been broken for a $60 million expansion at Texas A&M-Corpus Christi in a push to bolster science-related studies and research.
Ceremonies were held Tuesday at the site of the planned three-story Life Sciences Research and Engineering Building. The complex should be completed by July 2018.
The building will have six instructional labs, 34 research labs and faculty office space.
"This building will become the newest location for cutting-edge research and scholarly activity on the island," said Dr. Flavius Killebrew, president and chief executive officer of Texas A&M University-Corpus Christi. "The timing of this project could not be better as we have already broken records this semester with the size of our incoming freshman class."
Texas A&M University System regents last September approved the funding.
"This is a very exciting time at the University, I can't emphasize enough what wonderful opportunities this will bring for students who will be able to get more involved with research," said Dr. Charles Proffitt, professor and chair of the Department of Life Sciences. "With our new labs, students will get to work alongside faculty, senior graduate students and experience various techniques that will help them become employable in the job of their choice."