Fred Hartman Bridge vehicle fire: 1 taken to hospital by Life Flight
BAYTOWN, Texas - One person was taken to the hospital by Life Flight after a vehicle fire on the Fred Hartman Bridge.
According to Houston TranStar, the vehicle fire occurred in the northbound lanes shortly before 8:30 a.m. Monday.
MORE: Harris County Pct. 4 constable deputy, motorist taken to hospital after crash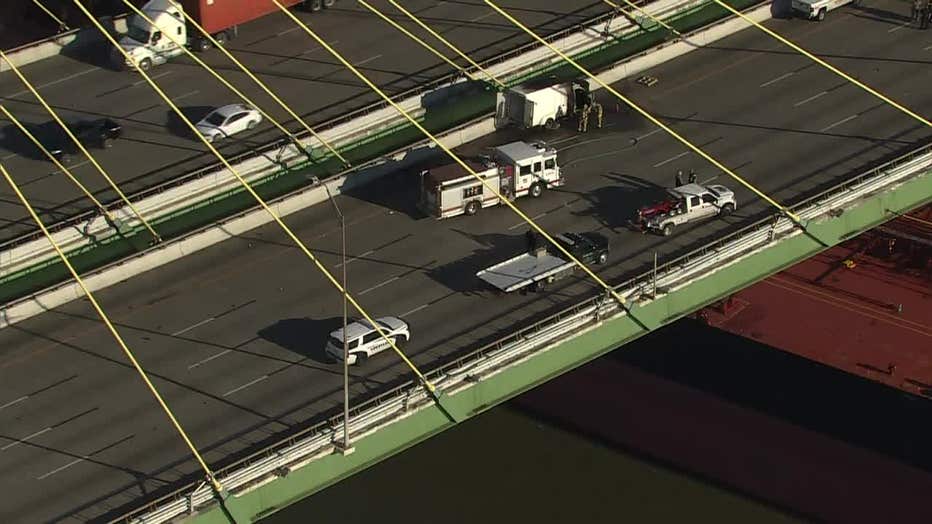 A vehicle fire on the Fred Hartman Bridge.
Three vehicles were reportedly involved in the incident. SkyFOX aerials showed a burned box truck in a far left lane.
A Life Flight helicopter was also seen landing on the bridge. It transported one person to a hospital.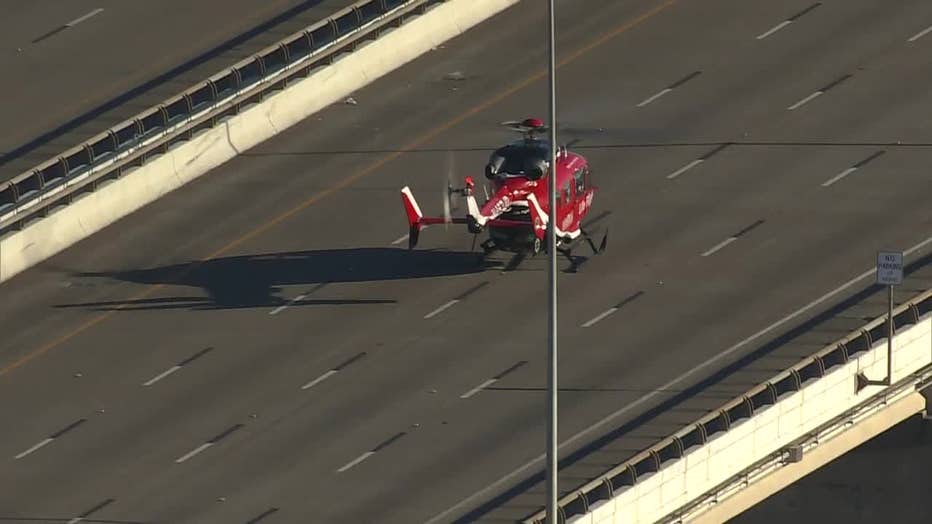 Life Flight lands on Fred Hartman Bridge
It's not clear if there were any other injuries.
The lanes of the bridge reopened around 10 a.m.