Fired top diplomat Tillerson says he's praying for America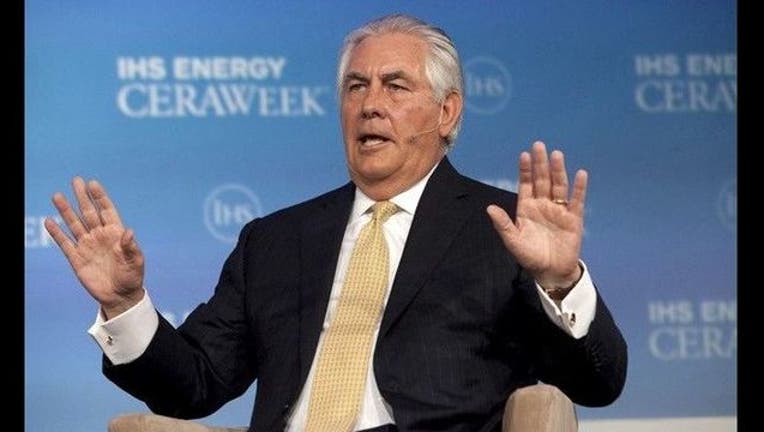 WASHINGTON, DC - Fired top diplomat Rex Tillerson says he's praying for America.
The outgoing secretary of state sent a message Friday to American diplomats that was obtained by The Associated Press. He tells them he will "pray for our country, our leaders and your efforts to make this world a better place than we found it."
Tillerson urged staff to ensure a smooth transition for his successor.
President Donald Trump fired Tillerson earlier this week. Trump picked CIA Director Mike Pompeo to take over the State Department.
Tillerson was widely criticized for trying to slash the State Department's budget and staffing, plummeting morale.
In leaving, however, he praised the diplomatic corps for their dedication, talent and patriotism. He also lauded their devotion, for serving far from home and often at personal risk.