Entire Houston area under Red Flag Warning through Friday evening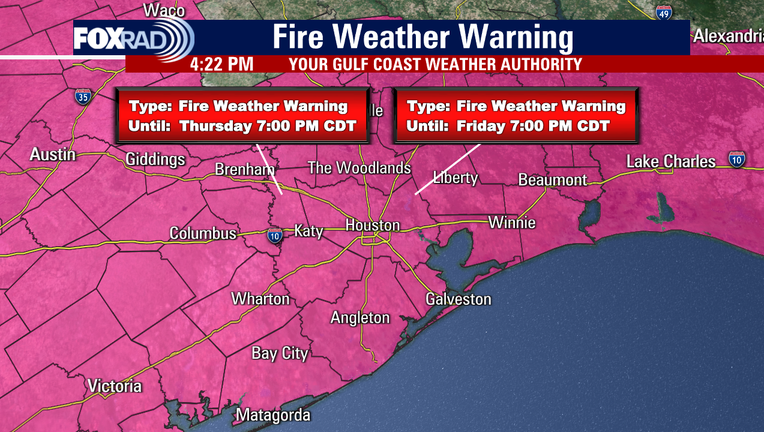 HOUSTON - A Red Flag Warning is in effect for the entire Houston area until Friday evening. 
The warning is in effect until 7 p.m. Friday evening.
According to the National Weather Service, very dry conditions, along with low humidity levels, and high winds led to the warning being issued. 
While the warning isn't something to be incredibly alarmed about, extreme caution should be taken near grassy or wooded areas as a small spark could risk a fire. That in turn could cause a fire to grow quickly due to the high winds.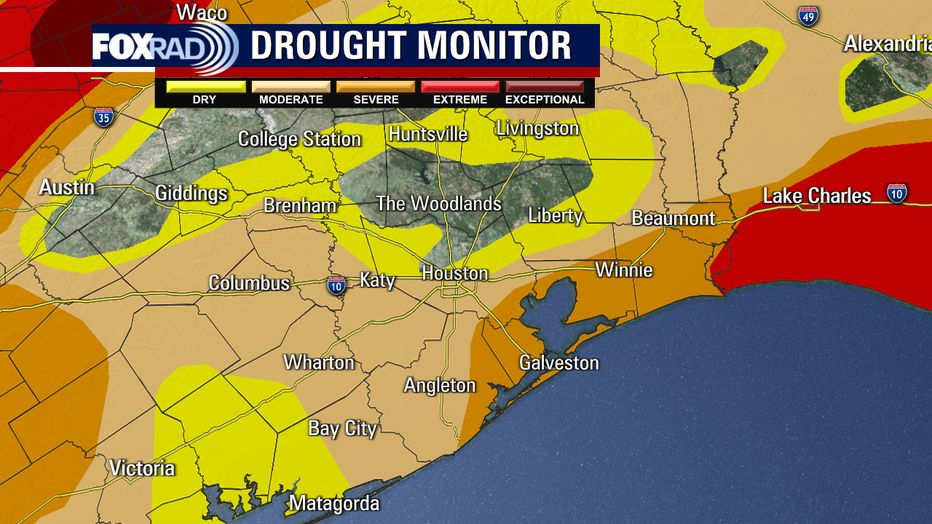 Your Gulf Coast Weather Authority is monitoring the situation closely. You can stay up-to-date 24 hours a day by downloading the free FOX 26 weather app. You'll receive weather alerts for your location, along with video weather updates.