Criminal investigation into Planned Parenthood Gulf Coast announced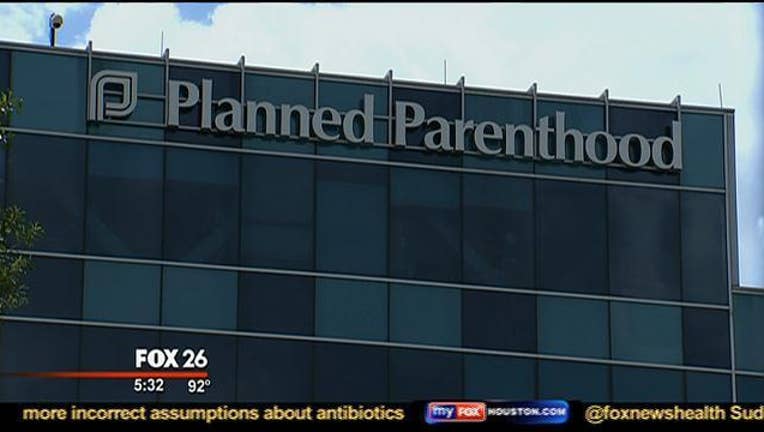 There will be a criminal investigation into the operations of Planned Parenthood Gulf Coast. The announcement from Harris County District Attorney Devon Anderson comes one day after an anti-abortion group released an undercover video shot at the Houston facility.
Anderson says she and her staff were asked to look at the video by Lieutenant Governor Dan Patrick.  She agreed with Patrick that the video did raise concerns.
"I have reviewed the video along with prosecutors and investigators from this office," Anderson said at a Wednesday afternoon news conference.  "We believe that an investigation into any possible criminal activity is warranted at this time.  I am initiating this investigation immediately."
The video is the fifth in a series of undercover video tapes recorded and edited by the group the Center for Medical Progress.  CMP has been, week by week, showing conversations that appear to have Planned Parenthood staff members across the country negotiating prices for fetal tissue. 
In the video recorded at the Houston affiliate, the Director of Research talks about he department "diversifying the revenue stream" for the organization, both locally and nationally.  Melissa Farrell also explains how gathering intact fetuses from abortions cost more to gather than individual organs, because, among other expenses, there are higher administrative costs.
While it is legal for clinics to recoup expenses associated with specimen transfer, it is not legal to sell or buy fetal tissue as a commodity. 
Anderson says she's not going to rush to judgment.
"At this time it is premature to specify what, if any, crimes have been committed at the Gulf Coast Planned Parenthood," Anderson said.  She explained that Texas state laws mirror federal laws on the use and transfer of fetal tissue.
Anderson plans to appoint two senior prosecutors to the case, and will seek help from the Houston Police Department and Texas rangers.  She says the first step is to get the entire, unedited video, "to make sure we know the context of the statements that have been made."
Anderson did not rule out looking at the legality of the recording itself.
"We really do follow the law and evidence where it takes us," Anderson said.  "If it takes us to wrongdoing on either side, and we believe there's probable cause that a law has been broken, then we'll pursue it."
Planned Parenthood believes the anti-abortion group has gathered the videos illegally.  Nevertheless, Planned Parenthood Gulf Coast says the  video does not show any of its staff members engaging in wrongdoing or violating any legal or ethical standards.