Concerns raised that security, medics hired to work Astroworld were understaffed, overwhelmed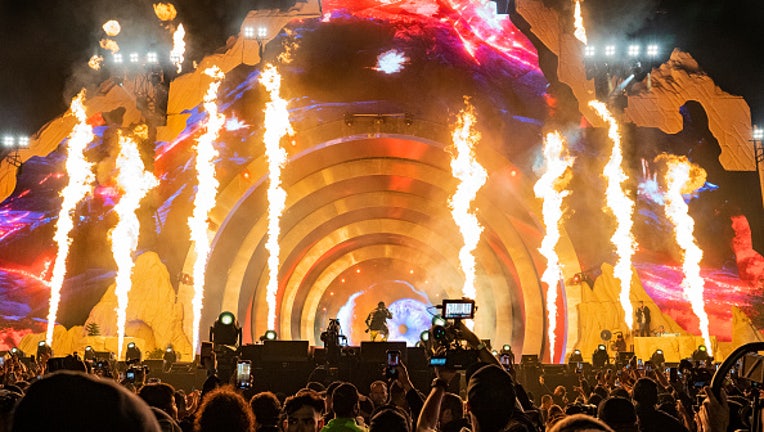 HOUSTON - As the investigation continues, more information is surfacing about the security and medical staff hired to work Astroworld last Friday. 
One man hired to work security last Friday, says he left because he realized how unprepared they were. 
"I was hired by CSC to work the Astroworld festival," said Darius Williams.  
RELATED: Local leaders pledge accountability in wake of deadly Astroworld outcome
In an interview with TMZ, Williams outlines how unprepared he felt to handle the chaos. Williams said his official training was completed just the night before Astroworld. 
"You have to take a state licensing exam for a level 2 security officer. However, the training for that was extremely brief. It was an open-book test. The teacher, he was actually giving us the answers," Williams said. 
RELATED: Who's civilly responsible for Astroworld tragedy, was the events operation plan followed
 
The morning of the festival, Williams toured the grounds, then decided the part-time gig that would pay him $10-$13/an hour wasn't worth it and left. 
"From what I saw, I'd say there was probably one security guard for every 500 to 1,000 people. Clearly understaffed. So I knew immediately that if a few people decided to rush the gate, then it was over with. I just decided that it would be best to just leave and just not work the festival altogether, because I just had a feeling that I would be in unsafe conditions," said Williams. 
THE VICTIMS: What we know about the 8 lives lost in the Astroworld tragedy
Marty Lancton, president of the local firefighter's union, expressed concerns that Houston Firefighters were not adequately staffed inside Astroworld. Instead, Lancton says HFD had to proactively call for more resources when things escalated.
"HFD was not in command and control on the inside of the event. It's a county-run event. It does not preclude HFD from being inside, but it's not required," Lancton said. 
RELATED: Astroworld 2021 event operations plan didn't mention what to do if there was a crowd surge situation
 
Additionally, Lancton says Houston firefighters were not given radios to communicate with third-party medics hired for the event, only cell phone numbers.
He adds that even HFD representatives trying to get a lay of the venue to create an emergency plan prior to the start of the concert were turned away. 
"I was told that he was not allowed in. He requested to speak to with somebody else and they were advised that they don't have the jurisdiction over this," Lancton said. 
RELATED: Houston police chief 'expressed concern' to Travis Scott, head of security prior to Astroworld performance
 
On Tuesday, experts hired by attorneys filing dozens of lawsuits in the aftermath surveyed the venue grounds for additional evidence.  
In an effort to be transparent, the city of Houston released copies of roughly 10 Astroworld-related permits filed with the city prior to the festival.