Coast Guard boats seize 47,000 pounds of cocaine since November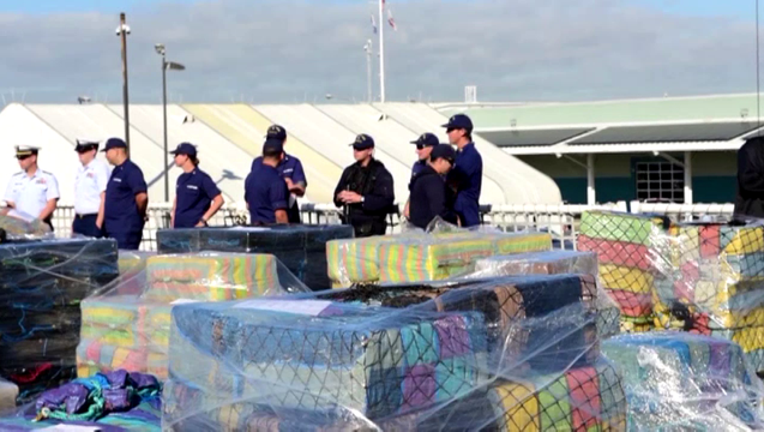 article
SAN DIEGO (AP) - U.S. Coast Guard boats have seized 47,000 pounds of cocaine in the Pacific since November - most of it off the coasts of Central and South America.
The massive amount of drugs was displayed aboard the Coast Guard Cutter Stratton on Thursday in San Diego before it was unloaded. Officials say the drugs seized during 23 separate incidents are worth more than $721 million.
Vice Adm. Fred Midgette, the Pacific area commander, says most of it came off smaller vessels that smugglers are increasingly using to avoid detection.
The Coast Guard has broken cocaine seizure records for the past two years, taking in more than 227 tons of cocaine during the fiscal year ending Sept. 30.
Still, Midgette says he believes that represents only fraction of the illegal sea shipments.