Brief chase with stolen car leads to bystander hit, several police cruisers crashing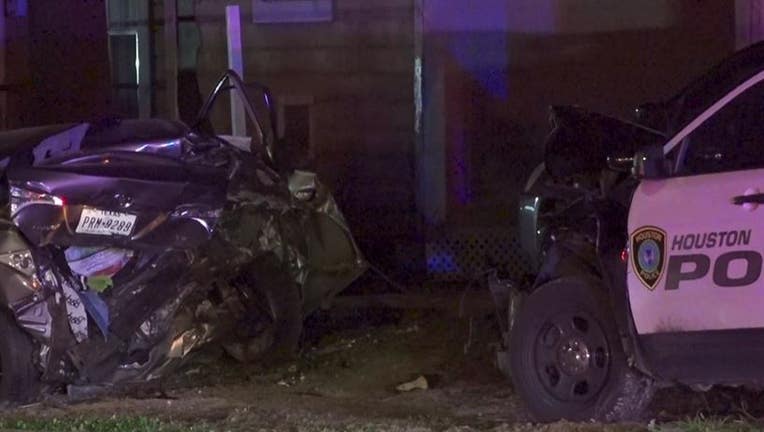 HOUSTON - Officials say an innocent bystander was hit and several collisions were caused in the Heights area after a brief chase with a stolen car overnight Saturday. 
SIGN UP FOR FOX 26 HOUSTON EMAIL ALERTS
It happened around 1 a.m. on Crosstimbers and Irvington, where officers say they found a car reported stolen that was involved in an aggravated robbery in the northwest Houston area. When they tried conducting a traffic stop, authorities say the driver took off speeding and a brief chase ensued. 
However, within a minute of the chase, the driver crashed into an unidentified woman and caused several collisions with three patrol cars. Three officers were taken to the hospital with minor injuries but the woman was not injured.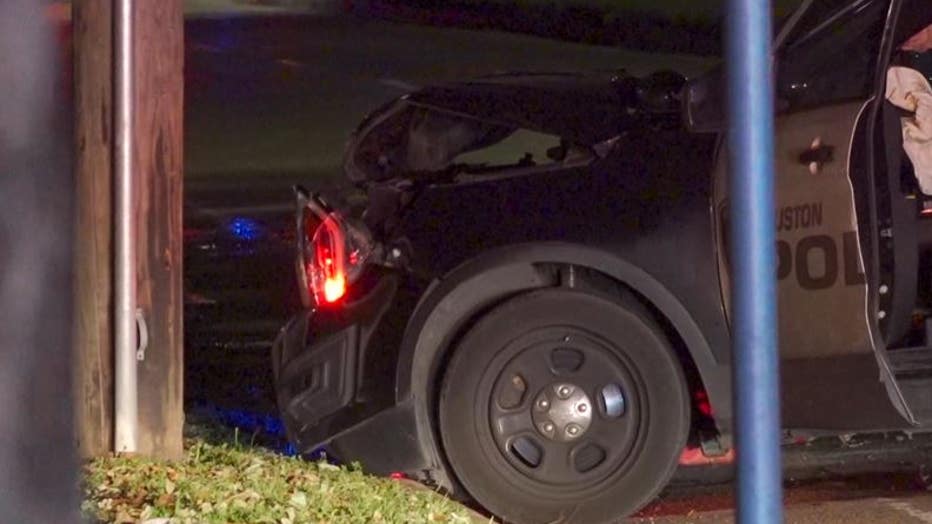 RELATED: Gunshot victim leaves hospital in gown, steals Uber and leads Houston police on chase
Authorities say they believe there were four people in the stolen car, but two of the four alleged suspects were taken to the hospital as well with minor injuries. And of the four, only one remains at large, so a search is being conducted to locate them. 
No details were provided on what charges the suspects could face, but an investigation remains underway.