'Bissonnet' movie shines light on human trafficking in Houston
Houston - As part of FOX 26 in Focus, we're taking a look at the widespread problem of People For Sale. By highlighting human trafficking, we seek to shine a spotlight on solutions.
We caught up with a group of Houstonians who also hope to help.
It doesn't even sound right to put those three words together, 'people for sale', but that's exactly what's happening and typically the person being sold isn't the one profiting.
MORE: Houston ranks #2 in the nation in human trafficking
It's plaguing a particular part of Bissonnet Street. So, some Houston filmmakers are using their cameras to tell a story, striving to fix a problem in the process. 
If you've never been to the Southwest Houston strip Bissonnet Street to see the sad and unsavory activity yourself, chances are you've heard about it or worse, you know someone who's been or is being sex trafficked there. 
"It's definitely heartbreaking. I have people that I know personally that have experienced this. So that was something I wanted to make sure I told the story realistically," says Writer, Producer and Actress Denise Mone't. 
RELATED: The Myths and Realities of Human Trafficking
What story is she referring to? Well, when I mention victims in Houston being trafficked for sex, likely one street comes to mind, Bissonnet, and that's the one-word title of Houston Filmmaker Denise Mone't's new movie.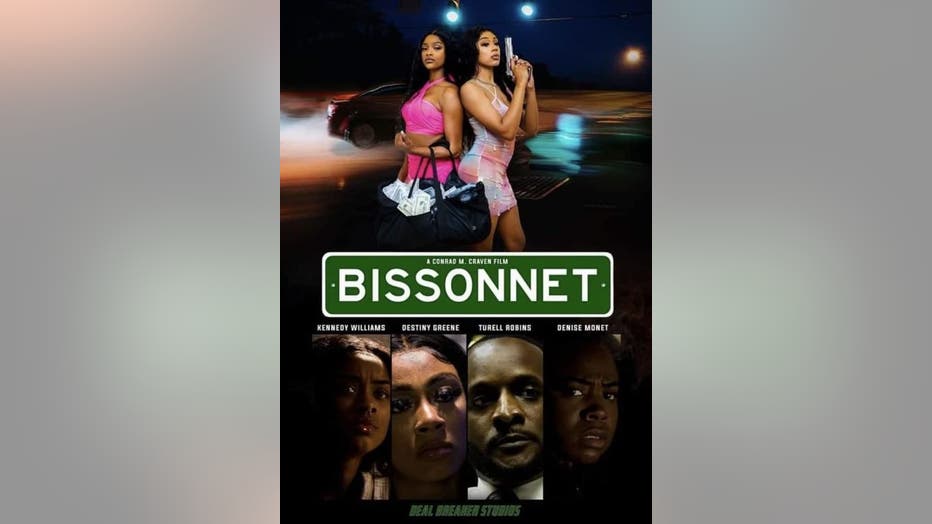 "We wrote this film to let people know this is something we want people to get out of, and not be a part of this lifestyle," Mone't explains.
"When we got the first script it was almost like a comedy, and I said no this has to be a story of heartache, and pain that would make young women not want to get into the trade," says Conrad M. Craven who's the Director, Cinematographer and Editor of the film Bissonnet. 
MORE: Human smugglers arrested at U.S.-Mexico border, recently many are from Houston
In fact, the film features the violence, drugs, brainwashing, brutal attacks and abuse trafficking victims face.
"My life at home was shady, but life on the street is pitch black," says one character in the movie who's a trafficking victim.
"There are quick ways in, and also quick ways out and the grave is one of them," says one of the Bissonnet actors Turell Robins.
"You are going to see some dark and scary and gritty things in the film," Mone't explains and one of the film's actresses Destiny Greene adds, "Making this film, I know it touched me. It kind of traumatized me. I was telling her (fellow cast member) I'm not coming back on Bissonnet". The 50 cast and crew members on the suspenseful thriller 'Bissonnet' have that option but the thousands trafficked on the street the film is named for unfortunately feel they don't.
"It's sad because you know that there's a lot of hopelessness and despair, and sometimes people prey on that," says Craven. 
DOWNLOAD THE FOX 26 HOUSTON APP BY CLICKING HERE
The Houston filmmakers hope shedding light on this dark, dismal world will keep new targets from falling prey and give trafficking victims the courage to escape. 
The film 'Bissonnet' premieres May 6, 2023 at 7:00 p.m. at the Studio Cinema Grill on Highway 6. Tickets are available. The movie will also be available to watch on Tubi and other streaming apps later in the summer.
If you are a trafficking victim and need help escaping reach out to the National Human Trafficking Hotline at 888-373-7888 or text HELP to 233733.