Barbara Bush honored at Memorial Park, a place she frequented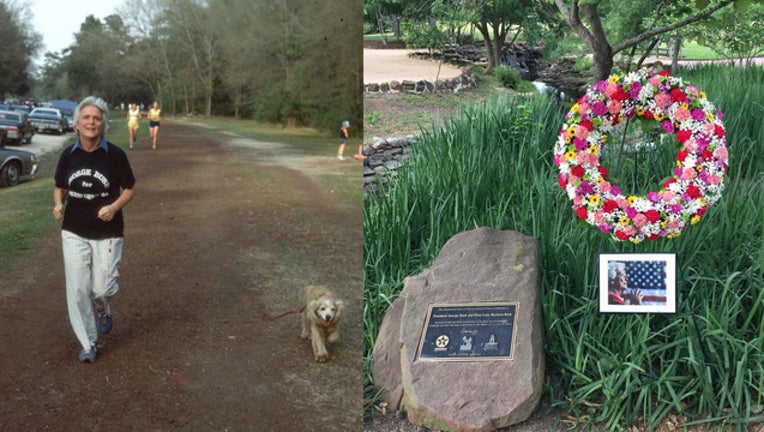 article
HOUSTON (FOX 26) - You can give former first lady Barbara Bush a final farewell when her motorcade passes through Memorial Park on its way to her final resting place at the George Bush Presidential Library in College Station.
Memorial Park is a place that President George H.W. Bush and his wife loved and frequented.
Mrs. Bush was often seen running through the park with her four-legged friends at her side.
The park's Bush Grove was named for and dedicated to the them back in 1996.
It is located on the north side of the park, along East Memorial Loop just south of the Golf Course.
"The Bush family holds a special place in our hearts," the Memorial Park Conservancy announced Wednesday after Mrs. Bush's passing.
They have since placed a gorgeous wreath with a photo of the Bush family matriarch at the Grove in her honor.
If you'd like to pay your respects to Mrs. Bush as her motorcade goes through Memorial Park, below is a map of the route. The procession will go east on Memorial Drive, turn left at Westcott, then merge onto I-10 before heading to College Station.