Arrest made in murder of 11-year-old Josue Flores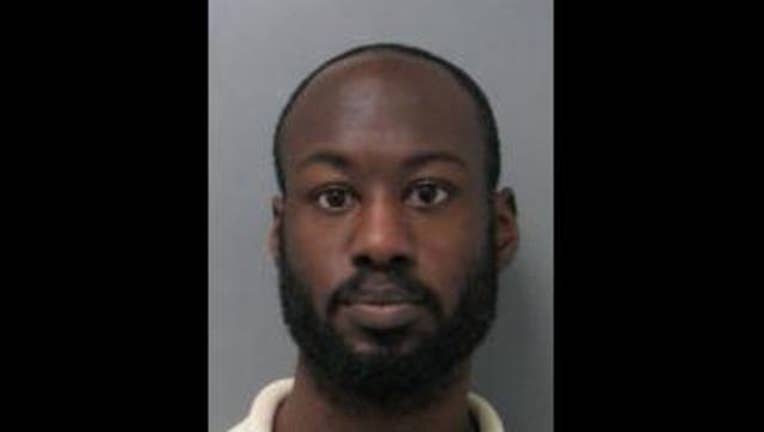 HOUSTON (FOX 26) - Andre Jackson has been arrested and charged with the murder of 11-year-old Josue Flores.
The 27 year old is being held on $100,000 bond.
A press conference was held this morning., that included HPD, Mayor Sylvester Turner and Harris County DA Devon Anderson.
Andre Jackson was convicted of a misdemeanor charge of criminal trespass this March in Bellaire.
In 2015 the Houston Police Department arrested Jackson for unlawful carrying of a weapon. He was later convicted of that misdemeanor.
The arrest comes just one day after the release of surveillance video of a man running in the area, just minutes after the stabbing.

Charges have been filed against a suspect arrested in the fatal stabbing of 11-year-old Josue Flores at 1900 Fulton about 4:40 p.m. on May 17.

The suspect, Andre Timothy Jackson, Jr. (b/m, 27), is charged with murder in the 263rd State District Court.  He was arrested about 1:30 p.m. on Friday (June 3) at 2407 North Main without incident. 

Investigators say Jackson is the male seen in a surveillance video released by HPD on Thursday (June 2).  


HPD Homicide Division Sergeant N. Ruland and Officers J. Saldana and T. Fay reported:

Officers in the area of Fulton and James Street were flagged down by a citizen in regards to a male child who had been stabbed.  Officers arrived and found the boy (Josue) in the grass at the above intersection.

Josue was walking home from school southbound near the 1900 block of Fulton Street.  He was on the sidewalk just west of Fulton Street coming up to James Street when he was approached by an unknown black male walking northbound on the same sidewalk.  According to several witnesses, they heard loud screaming and observed the unknown black male and Josue struggling with one another.  Josue then collapsed on the grass near the sidewalk and the suspect fled the scene on foot northbound on Fulton St.  Josue was taken to Memorial Hermann Hospital to be treated for multiple stab wounds, but was pronounced dead a short time later.

Further investigation led to the identity of Jackson as the suspect in this case and he was apprehended on Friday afternoon.  Jackson has provided a statement to investigators, but details will not be provided at this time.
FOX 26 will continue to update this story as  information becomes available