Charvas Thompson arrested in deadly shooting of Alief ISD teacher, met her week ago on dating app
HOUSTON - The man accused of shooting and killing an Alief ISD teacher last Saturday has now been arrested in Louisiana. Investigators say the two met on a dating website just one week before the brutal murder.
Charvas Thompson, 26, was arrested Wednesday by the Western District of Louisiana Violent Offenders Task Force and charged with murdering 28-year-old Wendy Duan.  
According to Sugar Land Police Sergeant Matt Levan, Duan and Thompson had met on the dating site 'Meet Me' just days before the fatal shooting. 
"They had just met face to face or in person on New Year's Eve, so exactly a week prior to the murder," Levan said.
RELATED: Alief ISD teacher shot to death in Sugar Land, officials say
Around 9:50 p.m. last Saturday, investigators said the two were hanging out with Duan's friends at her home on Oxford Mills Lane in Sugar Land when they started arguing.           
"It had started inside the house. It kind of spilled into the backyard of the house. At that point, gunfire erupted, and our witnesses had actually left the house at that point for their own safety. She was shot multiple times, over 10 times, so a very brutal, very callous murder," Levan said.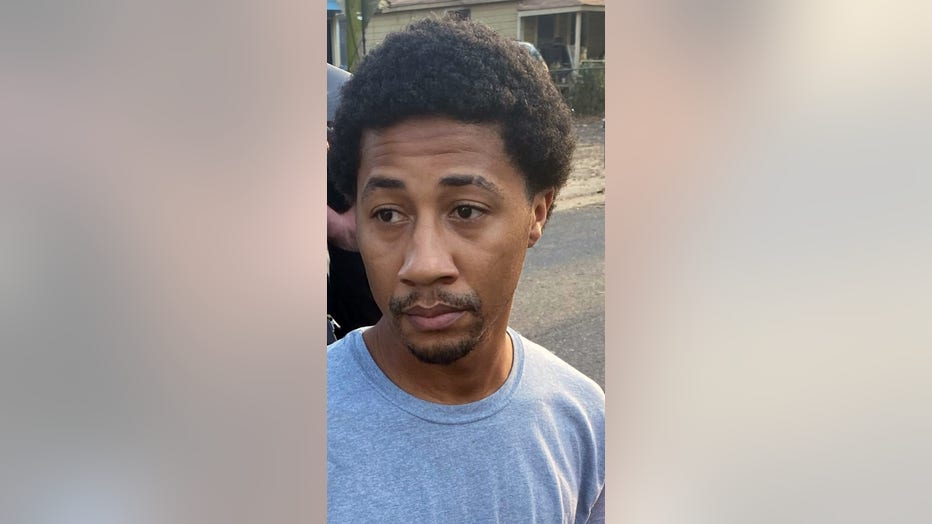 Charvas Thompson (Photo: Sugar Land Police Department)
Police say detectives were able to identify Thompson after interviewing witnesses, reviewing video, and confirming his vehicle from license plate recognition cameras in the area.
His car was later identified by surveillance cameras nearby and tracked to Shreveport, Louisiana, by the Gulf Coast Violent Offenders' Task Force. Authorities say Thompson was born in Louisiana and is believed to still have family in that area. 
Police say an arrest warrant was issued for Thompson on Sunday morning charging him with murder and setting his bond at $500,000.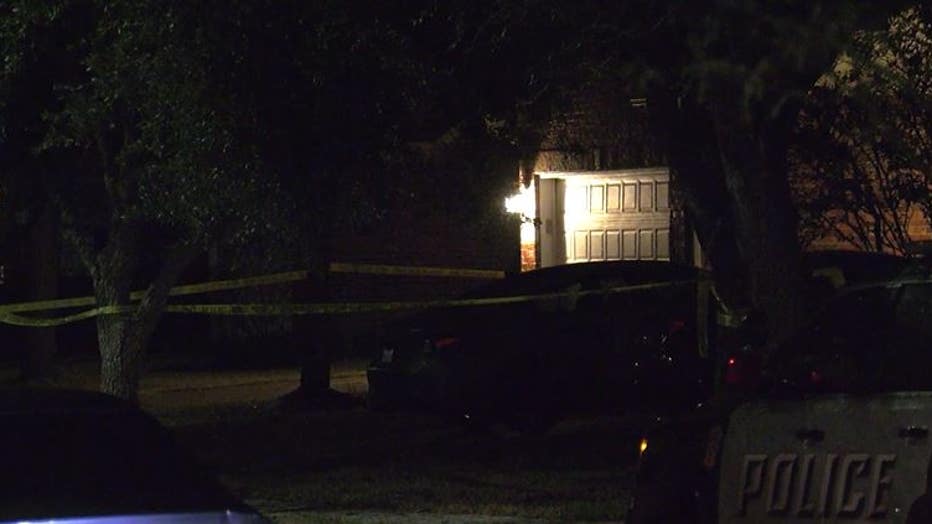 Court records reveal Thompson was out on bond and had a violent past. 
Last May, the 26-year-old was charged with assaulting his ex-girlfriend in Harris County. Sources close to the investigation say Thompson punched her in the face during an argument and was arrested. Documents say Thompson later posted a $1,000 PR bond.  
Prior to that, Thompson had a theft charge from 2018 and a drug charge from 2021 in Montgomery County.
MORE: Houston shooting: Man possibly set up after women asked for ride as he left gym, police say
Duan's neighbor, Vimeo Simon, said he returned home Saturday night to find his neighborhood surrounded by police. 
"I heard that her students loved her a lot. I really feel sad for them. I feel sad for the family, I hope they overcome this," Simon said. 
.Duan was a teacher at Boone Elementary School, according to Alief ISD. Those who knew her described her as a kind and soft-spoken person. 
Martesha Haynes-Lagard said Duan dedicated her career to helping kids and spent her free time volunteering to feed the homeless. 
"She did have a great spirit. She was very nice and a loving person," Lagard said. 
Police warn anyone using dating apps, to be vigilant and extra careful.    
"If you do plan on meeting that individual, let your friends know, let your family know what you're doing, who you're going to meet with. Try to verify who you're meeting with. Try to meet first couple times in a very public place, very open place where there's people around you in a safe setting and a well-lit setting," said Sugar Land Police Chief Mark Poland.
MORE: Body of 21-year-old woman found decapitated in Waller Co., husband arrested
Officials with Alief ISD confirmed Duan was a 3rd-grade reading and writing teacher, who was employed with the district since 2017.
"We are deeply saddened to learn about the tragic passing of Alief ISD employee Wendy Duan," the district said in a statement.
The investigation is ongoing. Anyone with additional information is asked to contact the Sugar Land Police Department Criminal Investigations Division at (281) 275-2540 or report anonymous tips to Fort Bend County Crime Stoppers at 281-342-TIPS.