9-year-old boy in coma after being "trampled and catastrophically injured" at Astroworld
HOUSTON - A 9-year-old boy is among the victims still fighting for his life after the deadly Astroworld tragedy.
Little Ezra Blount suffered life-threatening injuries and is hospitalized in a medically-induced coma, according to his family's attorneys Ben Crump and Alex and Bob Hillard.
THE VICTIMS: What we know about the 8 lives lost in the Astroworld tragedy
The attorneys filed a lawsuit on behalf of Treston Blount, Ezra's father, against several defendants, including Scoremore Mgmt, Live Nation Entertainment, Travis Scott, Cactus Jack Records after Ezra "was trampled and catastrophically injured at the Astroworld Festival."
According to a release from the attorneys the suit alleges "negligence in a great number of aspects, including crowd control, failure to provide proper medical attention, hiring, training, supervision, and retention."
"Organizers have a duty and responsibility to protect their patrons and control the crowd when it gets out of control. It is outrageous that it took as long as it did to stop the show, as many of these deaths and injuries likely could have been prevented or mitigated, said Alex Hillard in a news release. "We plan to hold everyone who had a hand in this festival accountable for the horrifying and traumatic injuries that this helpless child sustained."
RELATED: Astroworld 2021 event operations plan didn't mention what to do if there was a crowd surge situation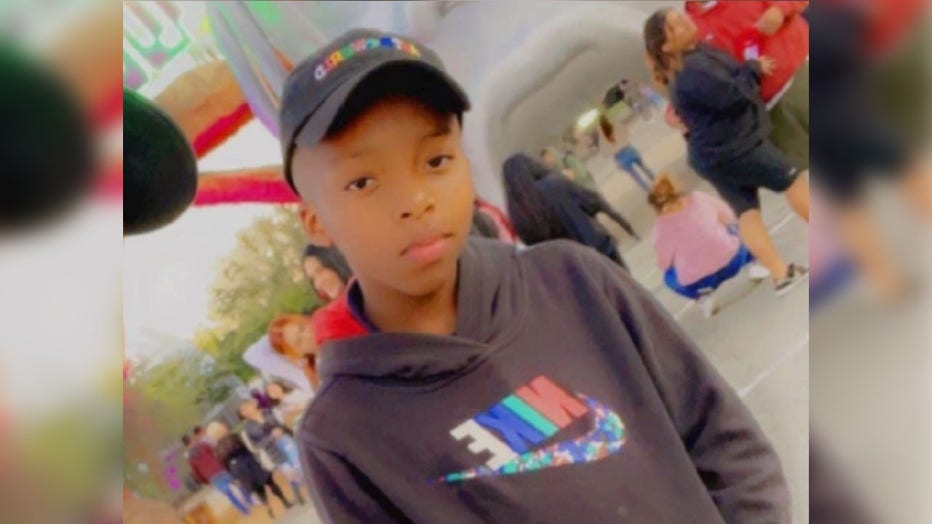 9-year-old Ezra Blount is hospitalized on life support after being severely injured at the Astroworld festival. (Photo Courtesy of Blount Family)
Treston wrote on a GoFundMe fundraiser for Ezra that he and his son attended Astroworld on Friday. He had Ezra on his shoulders as they were waiting for Drake to appear on stage.
"I began to be crushed until I couldn't breathe I passed out," Treston wrote. "And I woke up and my son was gone."
The boy had been taken with severe injuries to his brain, liver, and kidneys to a local hospital. He remains there on life support.
MORE: Attorney: 9-year-old on life support after Travis Scott's Astroworld event, lawsuit filed
"This young child and his family will face life-altering trauma from this day forward, a reality that nobody expects when they buy concert tickets. Concerts and music festivals such as this are meant to be a safe place for people of all ages to enjoy music in a controlled environment. None of that was true about the Astroworld Festival," said Crump in a release. "This little boy is currently fighting for his life, and his parents will never know the same child they entered Astroworld with."
You can donate to Ezra's GoFundMe here.