11 'Beat the Heat' centers open in the Houston area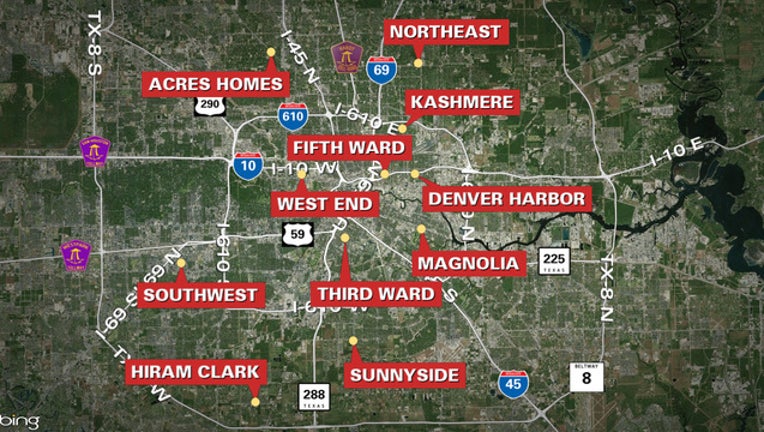 article
HOUSTON (FOX 26) - City officials are reminding residents to stay safe during the high temperatures forecasted for the new several days.
They say it is important to stay hydrated, check on vulnerable neighbors and loved ones, limit outdoor activities during the afternoon hours and bring pets inside.
To help people keep cool, several "Beat the Heat" centers are now open across the Houston area. The centers are designed to help people stay cool and reduce electricity use at home. They feature air-conditioned spaces, bottle water, snacks and entertainment.
The program is in its 13th year and is expanding to 11 Houston-area locations with the help of Reliant Energy.
Hours vary by location and people are encouraged to call centers directly for more information.
Locations
Acres Homes    6719 W. Montgomery Rd.    832-393-4145
Denver Harbor    6402 Market St.    832-395-0895
Northeast    9720 Spaulding St.    832-395-0470
Sunnyside    9314 Cullen Blvd.    832-395-0069
Magnolia    7037 Capitol St.    832-395-3380
Fifth Ward    4014 Market Street    832-393-3800
Hiram Clark    3810 West Fuqua    832-393-4200
Kashmere    4802 Lockwood    832-393-5503
Southwest    6400 High Star    832-395-9900
Third Ward    3611 Ennis    832-393-4051
West End    170 Heights Blvd.    832-393-5950