1,055 pounds of alleged marijuana found in avocado shipment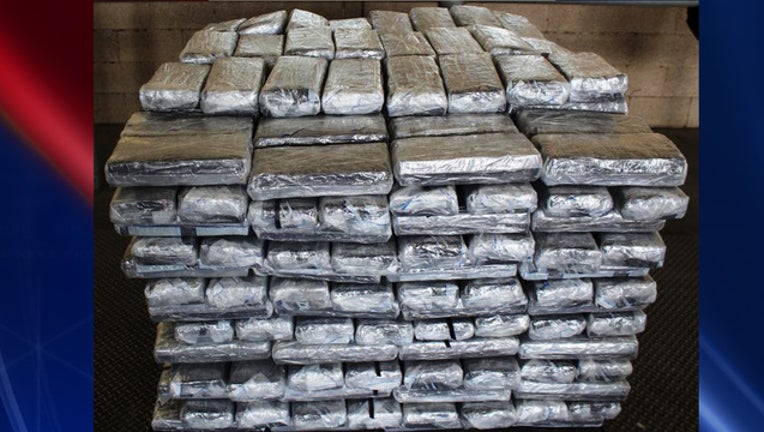 PHARR, Texas (FOX 26) - U.S. Customs and Border Protection officers discovered 1,055 pounds of alleged marijuana in a commercial trailer hauling a shipment of avocados on Saturday.
According to CBP, officers assigned to the Pharr International Bridge cargo facility inspected a white 2005 Freightliner tractor trailer hauling a commercial shipment of avocados into the United States and found 440 packages of alleged marijuana. CBP estimates the alleged marijuana to be worth approximately $210,980. 
"Our officers' experience combined with the use of available tools continues to keep dangerous drugs from entering our country," said Acting Port Director Carlos Rodriguez, Hidalgo/Pharr/Anzalduas Port of Entry.
The case is under investigation by Homeland Security Investigations special agents.