1.8 million pounds of food thrown out due to ammonia leak at Houston Food Bank
HOUSTON - An ammonia leak has forced the Houston Food Bank to throw away all of the food that was in the coolers.
According to the Houston Food Bank, an ammonia system that runs the coolers malfunctioned last week. A fan in the system broke and caused the leak, pumping ammonia into the refrigeration system.
A total of 1.8 million pounds were reportedly ruined in the leak, which is nearly $2.7 million in lost product.
The refrigeration unit held most of the bank's produce, but President and CEO of the Houston Food Bank tells FOX 26, due to the ever-changing needs of the community, there was a good mixture of food products in the affected unit.
"We're more limited right now than we'd like to be," says Brian Greene, CEO of Houston Food Bank.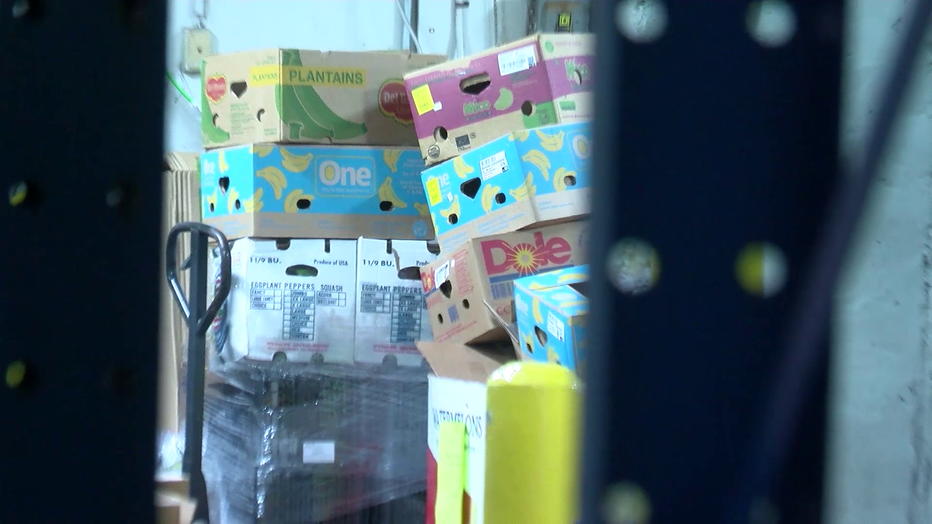 The alarm system went off and the leak was caught quickly.
Health inspectors surveyed the damage and concluded all the food exposed needed to be thrown out.
They commended the food bank employees on their efficient response.
Even though the food bank tells us, the leak first occurred on November 12th, they are still in the cleanup process.
Greene says they still need to clean the rows of shelving and remove some bad product in the impacted area.
While the refrigeration unit is being fixed, refrigerator trucks are being used in the parking lot.
Because of this great loss of product, food distribution has been slowed and it's impacting their Thanksgiving efforts.
They are expecting extra shipments of produce, meaning more volunteers are needed as well. The volunteers will help sort out food.
If you are interested in signing up to volunteer, you can stop by, call or register online.
Greene says they know that time is priceless, if you can't visit the food bank there is always an option to donate funds on their website.