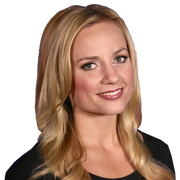 Ivory Hecker is a general assignment reporter and fill-in anchor for FOX 26 News in Houston. During her time in Houston, Ivory has covered the Gulf Coast's recovery in the aftermath of Hurricane Harvey. She covered the death of former President George H.W. Bush and also covered President Donald Trump's visit to Houston. Ivory was also live from the scene of the Santa Fe High School mass shooting with network breaking news coverage for Fox News Channel.
Prior to FOX 26, Ivory was a reporter and fill-in anchor for KARE, the NBC affiliate in Minneapolis. While there, Ivory reported live from the scene of several national breaking news stories, including Prince's death, the police shootings of Jamar Clark and Philando Castile, and the protests and riots that followed those shootings. Prior to KARE, Ivory worked at WLEX in Lexington, Ky., where several of her investigative reports spurred county and state leaders to make improvements to local government. CNN aired Ivory's breaking news report when she covered a hotel explosion in Lexington. Ivory's coverage also helped WLEX win a 2014 AP award for best newscast in Kentucky. Before WLEX, Ivory was a reporter for WACH in Columbia, S.C. While there, she covered the 2012 DNC in Charlotte, reporting live for a dozen local affiliates throughout the nation. In 2013, Ivory was sent to Colorado Springs to cover the Black Forest fire. Ivory holds a bachelor's degree in broadcast journalism from Syracuse University.
She got her start as a reporter at CitrusTV on campus. Ivory was chosen for the NYSBA paid internship at WBNG-TV in Binghamton, NY. While still in college, Ivory spent a summer reporting for KBJR-TV in Duluth, MN. She also interned at KABC-TV in Los Angeles and at YNN Syracuse, Time Warner's 24-hour news channel. Ivory grew up in Wisconsin where she discovered her passion for journalism through high school radio speaking competitions and as a radio announcer at WRLS-FM.
The latest from Ivory Hecker
According to the study at the National Institutes of Health, higher breast cancer risk was associated with hair dye use, and the effects appeared to be stronger in African American women—particularly those who are frequent users of the dyes and chemical straighteners.
In early November, the San Jacinto River turned a mysterious bright white color at the west fork near Humble.
TPC officials say more than 4,000 neighbors of the chemical plant have filed damage claims so far.
The judge's mandatory evacuation order was lifted Friday morning, allowing tens of thousands in Port Neches and surrounding areas to return home.
Days after a maintenance crew removed a Ring doorbell from Derek Gray's home at Las Palmas Apartments, he was arrested—charged with terroristic threatening. That charge has been dropped six months later.
At a press conference on Friday, the restaurant owner and attorney for Turkey Leg Hut said the allegations are false.
Campbell says she alerted her landlord about the crack at that time, but nothing was done.
An ammonia leak has forced the disposal of 1.8 million pounds of food at the Houston Food Bank just over a week before Thanksgiving.
Harris County Public Health officials pna to use the funds to research the extent of the opioid problem in the county, treat those who are addicted and put resources towards preventing others from succumbing to the addiction.