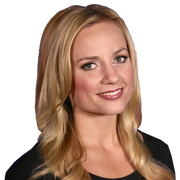 Ivory Hecker is a general assignment reporter and fill-in anchor for FOX 26 News in Houston. During her time in Houston, Ivory has covered the Gulf Coast's recovery in the aftermath of Hurricane Harvey. She covered the death of former President George H.W. Bush and also covered President Donald Trump's visit to Houston. Ivory was also live from the scene of the Santa Fe High School mass shooting with network breaking news coverage for Fox News Channel.
Prior to FOX 26, Ivory was a reporter and fill-in anchor for KARE, the NBC affiliate in Minneapolis. While there, Ivory reported live from the scene of several national breaking news stories, including Prince's death, the police shootings of Jamar Clark and Philando Castile, and the protests and riots that followed those shootings. Prior to KARE, Ivory worked at WLEX in Lexington, Ky., where several of her investigative reports spurred county and state leaders to make improvements to local government. CNN aired Ivory's breaking news report when she covered a hotel explosion in Lexington. Ivory's coverage also helped WLEX win a 2014 AP award for best newscast in Kentucky. Before WLEX, Ivory was a reporter for WACH in Columbia, S.C. While there, she covered the 2012 DNC in Charlotte, reporting live for a dozen local affiliates throughout the nation. In 2013, Ivory was sent to Colorado Springs to cover the Black Forest fire. Ivory holds a bachelor's degree in broadcast journalism from Syracuse University.
She got her start as a reporter at CitrusTV on campus. Ivory was chosen for the NYSBA paid internship at WBNG-TV in Binghamton, NY. While still in college, Ivory spent a summer reporting for KBJR-TV in Duluth, MN. She also interned at KABC-TV in Los Angeles and at YNN Syracuse, Time Warner's 24-hour news channel. Ivory grew up in Wisconsin where she discovered her passion for journalism through high school radio speaking competitions and as a radio announcer at WRLS-FM.
The latest from Ivory Hecker
If you're going to the game, you might want to show up with an empty stomach, because the options are delicious, and a big team of chefs and kitchen staff is already hard at work getting things ready for World Series Game 1.
A company called Muros is connecting the Astros with local artists and buildings throughout Houston. Each new location is a surprise revealed the morning after the Astros win.
One north Houston barbershop is customizing cuts for the MLB Playoffs. Who's Next Barbershop on I-45 and W. Gulf Bank Rd. is keeping busy.