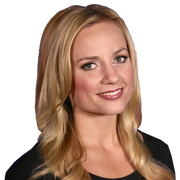 Ivory Hecker is a general assignment reporter and fill-in anchor for FOX 26 News in Houston. During her time in Houston, Ivory has covered the Gulf Coast's recovery in the aftermath of Hurricane Harvey. She covered the death of former President George H.W. Bush and also covered President Donald Trump's visit to Houston. Ivory was also live from the scene of the Santa Fe High School mass shooting with network breaking news coverage for Fox News Channel.
Prior to FOX 26, Ivory was a reporter and fill-in anchor for KARE, the NBC affiliate in Minneapolis. While there, Ivory reported live from the scene of several national breaking news stories, including Prince's death, the police shootings of Jamar Clark and Philando Castile, and the protests and riots that followed those shootings. Prior to KARE, Ivory worked at WLEX in Lexington, Ky., where several of her investigative reports spurred county and state leaders to make improvements to local government. CNN aired Ivory's breaking news report when she covered a hotel explosion in Lexington. Ivory's coverage also helped WLEX win a 2014 AP award for best newscast in Kentucky. Before WLEX, Ivory was a reporter for WACH in Columbia, S.C. While there, she covered the 2012 DNC in Charlotte, reporting live for a dozen local affiliates throughout the nation. In 2013, Ivory was sent to Colorado Springs to cover the Black Forest fire. Ivory holds a bachelor's degree in broadcast journalism from Syracuse University.
She got her start as a reporter at CitrusTV on campus. Ivory was chosen for the NYSBA paid internship at WBNG-TV in Binghamton, NY. While still in college, Ivory spent a summer reporting for KBJR-TV in Duluth, MN. She also interned at KABC-TV in Los Angeles and at YNN Syracuse, Time Warner's 24-hour news channel. Ivory grew up in Wisconsin where she discovered her passion for journalism through high school radio speaking competitions and as a radio announcer at WRLS-FM.
The latest from Ivory Hecker
Where can you get tested for COVID-19 in Houston and surrounding areas. There are public testing sites and private sites. Some are free of charge, others cost a fee or bill a patient's insurance.
Governor Abbott said today the Harris County area is one of the areas in Texas hit hardest by coronavirus, that is why he and Vice President Pence discussed the Houston area during a private phone call Tuesday.
A whopping 20% of the people diagnosed with coronavirus are between the ages of 30 and 39 in Houston and Harris County, according to the city and county's data.
The halt on evictions is one of the county's steps to keep its residents from becoming homeless amid the new coronavirus-related mandates that are crippling the economy.
Before his death, a coronavirus test was administered, and on Monday—a day after his death—it came back positive for COVID-19, according to a press release from the Matagorda County Hospital District.
H-E-B, Randalls and Kroger are adding sneeze guard shields at checkout and cart sanitizers for shoppers and also making sure the hottest items in stores are fully stocked, he announced.
A wrench was thrown into the charity's meal delivery plans this week when students were dismissed early and abruptly due to coronavirus concerns.
Doctors at Elite Care 24 Hour Emergency Center in Rice Village say they are seeing more patients since the start of the year, and the big new questions from those patients is "Do I have coronavirus?"
World of Beer on Barker Cypress Road is the bar where a bartender served too many beers to his coworker who then got in a car and hit and killed someone, according to the Harris County District Attorney's Office.