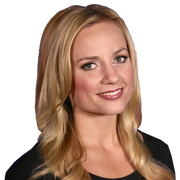 Ivory Hecker is a general assignment reporter and fill-in anchor for FOX 26 News in Houston. During her time in Houston, Ivory has covered the Gulf Coast's recovery in the aftermath of Hurricane Harvey. She covered the death of former President George H.W. Bush and also covered President Donald Trump's visit to Houston. Ivory was also live from the scene of the Santa Fe High School mass shooting with network breaking news coverage for Fox News Channel.
Prior to FOX 26, Ivory was a reporter and fill-in anchor for KARE, the NBC affiliate in Minneapolis. While there, Ivory reported live from the scene of several national breaking news stories, including Prince's death, the police shootings of Jamar Clark and Philando Castile, and the protests and riots that followed those shootings. Prior to KARE, Ivory worked at WLEX in Lexington, Ky., where several of her investigative reports spurred county and state leaders to make improvements to local government. CNN aired Ivory's breaking news report when she covered a hotel explosion in Lexington. Ivory's coverage also helped WLEX win a 2014 AP award for best newscast in Kentucky. Before WLEX, Ivory was a reporter for WACH in Columbia, S.C. While there, she covered the 2012 DNC in Charlotte, reporting live for a dozen local affiliates throughout the nation. In 2013, Ivory was sent to Colorado Springs to cover the Black Forest fire. Ivory holds a bachelor's degree in broadcast journalism from Syracuse University.
She got her start as a reporter at CitrusTV on campus. Ivory was chosen for the NYSBA paid internship at WBNG-TV in Binghamton, NY. While still in college, Ivory spent a summer reporting for KBJR-TV in Duluth, MN. She also interned at KABC-TV in Los Angeles and at YNN Syracuse, Time Warner's 24-hour news channel. Ivory grew up in Wisconsin where she discovered her passion for journalism through high school radio speaking competitions and as a radio announcer at WRLS-FM.
The latest from Ivory Hecker
An explosion at Watson Grinding Manufacturing left 180 to 190 homes with broken windows, splintered door frames and crumpled garage doors in a northwest Houston community Friday, according to City of Houston officials.
Deputy Constable Amrit Singh is now making history for Harris County as the first in his profession to wear a turban, beard, and uncut hair in the line of duty. His swearing-in and pinning ceremony was led by Constable Alan Rosen—his new boss.
People across the Houston area took the time to give back to their community on this Martin Luther King National day of service, marking the late civil rights leader's life and legacy.
Danilo Martinez, 47, has been charged with two felony counts of indecency with a child.
Several police cars were parked outside the Bellaire High School throughout the day, which started with security checks of each student's backpack.
Surveillance video of a teacher appearing to shove and even kick a special needs student is raising alarm at Lamar Consolidated Independent School District in Rosenberg.
Their crimes, which include trafficking children and compelling prostitution are rampant, according to Houston Police who cited a University of Texas study that showed Texas has 113,000 victims.
The club has a fundraiser is in the works to benefit the wife and son of Sgt. Kaila Sullivan. Sgt. Sullivan was national president of the motorcycle club, and now the club is stepping in to help her family.
In November, an FBI investigation brought more charges against officers and led to the arrest of a neighbor on Harding Street.