Ty Lawson 'excited' to play for Kevin McHale, with James Harden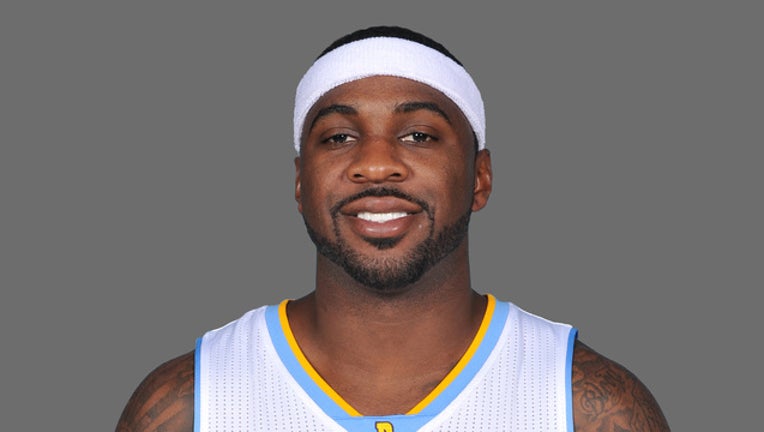 article
HOUSTON (FOX 26) - Guard Ty Lawson, acquired by the Houston Rockets in a trade with the Denver Nuggets in July, is already building a relationship with head coach Kevin McHale.
The two had dinner while Lawson was in Houston last week.
"Kevin McHale, he's a cool coach," Lawson said in an interview with FOX 26 Sports. "I sat down and had dinner with him, probably like a week ago.
"He just keeps everything real. He's played before, so he knows what we're going through. He makes everything straight forward, no grey areas. It was fun. We talked about everything, not just basketball, just life. He even had some stories when he used to play. It was a fun dinner.
"So I'm excited to play for him."
Lawson believes the trade to the Rockets will be good for his career.
"It's a huge chance," Lawson said. "(The Rockets) went to the Western Conference Finals and could have won, but you just needed a couple of extra pieces. So I'm excited to be playing in a situation where I know I have a chance to win."
Lawson recently completed a 30-day program for alcohol rehabilitation after getting two DUIs in a seven-month span.
Rockets guard James Harden said at his basketball camp last month he spent some time with Lawson in California, and has no concerns about Ty's off-the-court issues.
"He's more focused that ever," Harden told reporters in August."
Lawson agreed.
"Definitely, I've been through a couple of things, going through it," Lawson said. "He used to hang out with me. He knows the person I am. I feel like he has no worries about me or my game. So I'm just ready."
Lawson looks forward to playing with Harden, especially because they are close friends and considers the move to Houston as a breath of fresh air.
"Oh yeah for sure," Lawson said. "I was like before I even came to the team I was talking to James. I was like 'man get me over there.' I'll be that piece to (help) get over the hump. It's definitely a breath of fresh air."
Lawson appreciates the fact that Harden said landing him will help give the Rockets the push they need to take that next step.
"It means a lot, they believe that much in my game," Lawson said. "It means a lot that he feels that way about me."
Harden said last month that Lawson brings a playmaking ability the Rockets were missing during the playoffs.
"I feel like last year watching the playoffs, they definitely need another playmaker," Lawson said. "You could tell James got a little bit tired. He had to come down and score and make passes every time on the court. So I just want to relieve a little bit of pressure for him the best way I can.
Lawson played for two years with Rockets guard/forward Corey Brewer in Denver.
"It's going to be fun," Lawson said. "Corey is the Energizer Bunny. His motor never stops. He comes to play hard every night, offensively, defensively, and he does everything you ask him to do. He'll go down for the loose ball. He'll guard the best player. So I'm excited to play with him."
And with Dwight Howard as well.
"He's the man that controls the middle," Lawson said. "I get to the paint, I'm going to throw a lob to him for an easy dunk. He helps protect the paint. I can't wait to have a big man like that playing on my side."
Lawson has never been involved with a deep run in the NBA playoffs and is ready for that to change.
"I'm about winning," Lawson said. "I love being on a winning team. At every level I've played at, high school, middle school, college I won championships.
"This is a chance to play for one of those and get an NBA ring. I'm ready for it."