Two-game losing streak for the Houston Rockets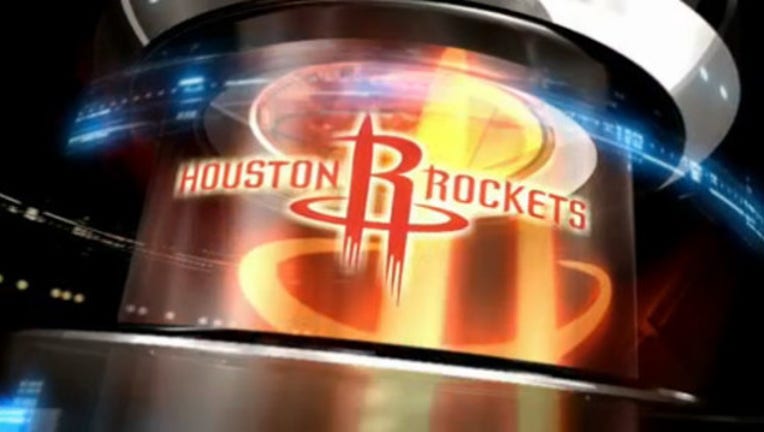 HOUSTON (AP) - Austin Rivers scored a career-high 36 points with six 3-pointers, and the short-handed Los Angeles Clippers withstood James Harden's second straight 51-point performance to beat the Houston Rockets 128-118 on Friday night.
The Rockets, who had a 14-game winning streak snapped by the Lakers on Wednesday, lost consecutive games for just the second time this season and the first since Oct. 28 and 30.
Rivers made a 3-pointer with just under three minutes to play that pushed the lead to 117-111. Ryan Anderson made two free throws for Houston before C.J. Williams added a layup for the Clippers.
Former Rocket Lou Williams, who had 32 points off the bench, then made his fourth 3-pointer of the quarter after that to make it 122-113 before a turnover by Harden spurred coach Mike D'Antoni to call a timeout.
Rivers made another 3-pointer after the timeout and Harden made a layup before fouling out a few seconds later. He received a technical for arguing about the call and was ejected from the game.
It was Harden's third 50-point game this season.
This game lacked much of the intrigue it could have had with Chris Paul sitting out in the first meeting with his former team because of a groin injury. The nine-time All-Star spent the last six seasons with the Clippers before a blockbuster trade brought him to the Rockets this summer. Patrick Beverley, who was the highest-profile Rocket involved in the trade, also missed the game while recovering from knee surgery.
The Rockets were without two starters, with center Clint Capela missing a second straight game because of a bruised left heel. The Clippers have been dealing with injuries all season after losing Beverley for the season in November and playing without All-Star Blake Griffin for the last 12 games because of a knee injury.
The Clippers, who trailed by as many as 15 points in the first half, were up by nine after a dunk by Sam Dekker with about seven minutes remaining. Harden led Houston with five points during a 10-3 run to cut the lead to 108-106 with about 4 1/2 minutes left.
Los Angeles led by two entering the fourth quarter, and Lou Williams made three 3-pointers in just over a minute to power a 9-2 run that 101-93 with about eight minutes left.
Houston led by 12 early in the third quarter before the Clippers used a 10-2 run, with the last five points from Rivers, to cut the lead to 71-67 with 8 1/2 minutes left in the quarter.
Eric Gordon made a 3-pointer after that before Los Angeles made the next seven points. Rivers led the team in that span, too, scoring the last five points to tie it at 74 with about five minutes left in the third.
Houston had the next six points before the Clippers used a 10-2 spurt, capped by consecutive 3s from Williams to take their first lead of the game, 84-82.
Harden made all of his free throws after being fouled on a 3-pointer to put Houston back out front, but C.J. Williams added a 3 for the Clippers at the buzzer to leave them up 87-85 entering the fourth quarter.
Houston led 65-52 at halftime after Harden made a 3-pointer at the buzzer.
TIP-INS
Clippers: DeAndre Jordan had 15 points, 20 rebounds and two blocks. ... The Clippers made 18 of 42 3-pointers.
Rockets: Gordon added 28 points and made six 3-pointers. ... Paul is listed as day to day and the team doesn't think the injury is serious. This injury comes after he missed 14 games early this season with a knee injury. ... Nene started in place of Capela and had three points and two rebounds.
UP NEXT
Clippers: Visit Memphis on Saturday.
Rockets: Visit Oklahoma City on Monday.
___
For more NBA coverage: https://apnews.com/tag/NBAbasketball