Travis Scott attends Astros game, previews new album for players
HOUSTON - Houston-native Travis Scott was at Minute Maid Stadium mingling with Houston Astros players and media ahead of Monday night's game against the Chicago Cubs.
DOWNLOAD THE FOX 26 HOUSTON APP BY CLICKING HERE
Scott mentioned to FOX 26 Houston's Mark Berman that he was 'fresh from Utopia'.
According to Scott, his fourth studio album "Utopia" is set to release next month in June 2023.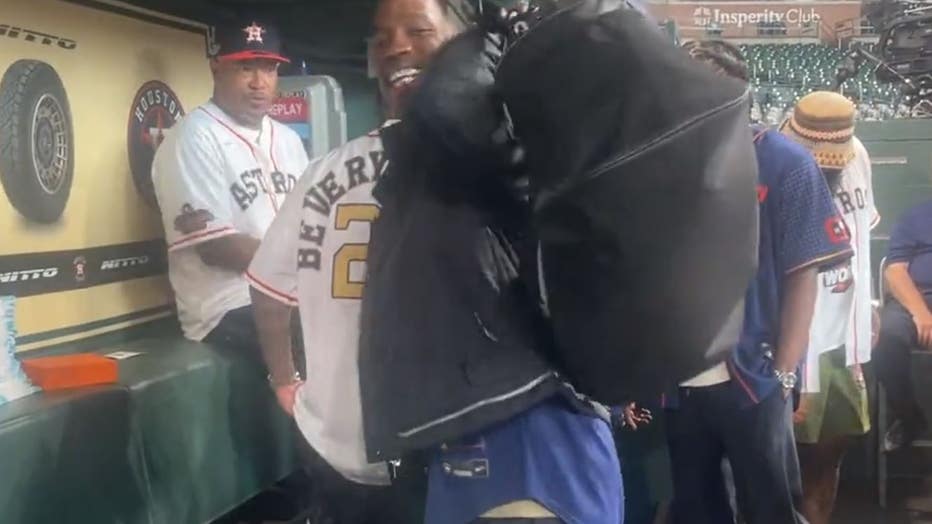 Sounds like the Astros players got a sneak preview of the album as Scott mentioned he played "Utopia" for the players down in the locker room. 
The exact release date of the album hasn't been announced. 
MORE FROM THE ASTROWORLD TRAGEDY
Ten people were killed during a Travis Scott concert at the Astroworld festival in Houston on November 5, 2021. Scott faced major backlash from this event.