Tiger unable to visit Bluejack National next week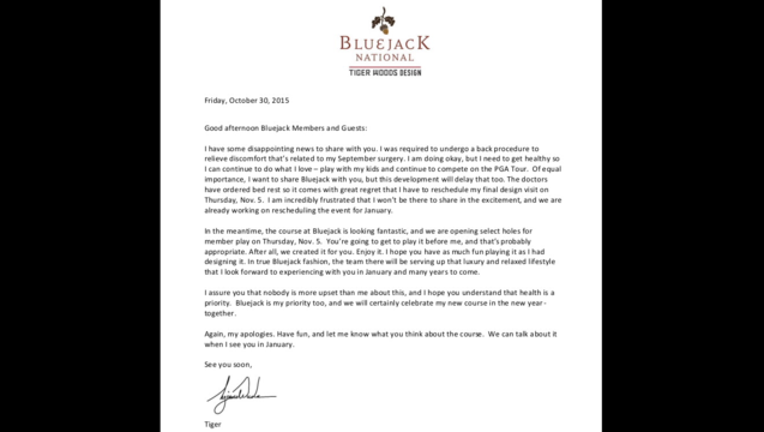 Tiger Woods announced Friday he will not be able to make his scheduled visit to Bluejack National in Montgomery, the golf course he designed, because he is recovering from a procedure on Wednesday.
Woods said on his website he "underwent a successful follow-up procedure" stemming from the back surgery he had last month.
Woods' doctor said Tiger is doing well and expected to make a full recovery.
There is no timetable for his return to the PGA Tour.
Woods sent a heartfelt later to Bluejack National members explaining his situation, and that a visit to Bluejack in January is already in the works.