Texans owner rescinds Campaign for Houston contribution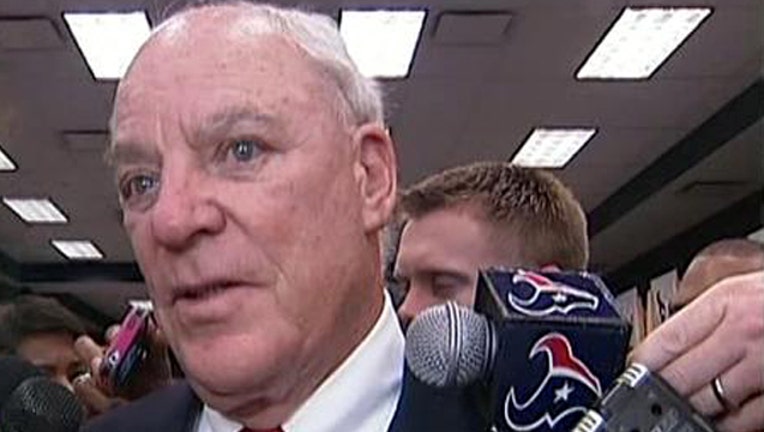 HOUSTON (FOX 26) - Houston Texans owner Bob McNair released the following statement regarding his donation to the Campaign for Houston:
I recently made a personal contribution to Campaign for Houston because my thorough review of the HERO ordinance led me to believe that a thoughtful rewrite would provide a better ordinance that would provide strong non-discrimination protections for all Houstonians, which I would support, and would be less divisive of our city.

It was on these principles that I made my personal contribution to Campaign for Houston. To my great dismay, Campaign for Houston made numerous unauthorized statements about my opposition to HERO in print, broadcast and social media – including attributing certain statements of belief to me. Their actions and statements were never discussed with nor approved by me. Therefore I instructed the Campaign to return my contribution.

I do not believe in or tolerate personal or professional discrimination of any kind. I also believe that we Houstonians should have an ordinance that unites our community and provides a bold statement of non-discrimination. I encourage all Houstonians to vote on November 3.

Robert F. Kennedy once said, "Few will have the greatness to bend history itself; but each of us can work together to change a small portion of events, and in the total of those acts will be written the history of our generation."
Houston Unites is the primary support organization for the HERO legislation. Its campaign manager Richard Carlbom released the following statement in response to McNair's statement:
Like Bob McNair, many Houstonians are taking a step back and realizing the opposition's ads on the Equal Rights Ordinance are intended to raise anxiety with outright distortions and, quite frankly, lies. When you take a second look, the Equal Rights Ordinance protects all Houstonians from discrimination and makes Houston a place everyone can be proud to call home. And that's why the majority of small and large businesses in Houston support Proposition 1.