Rice University, University of Houston still being considered by Big 12 Conference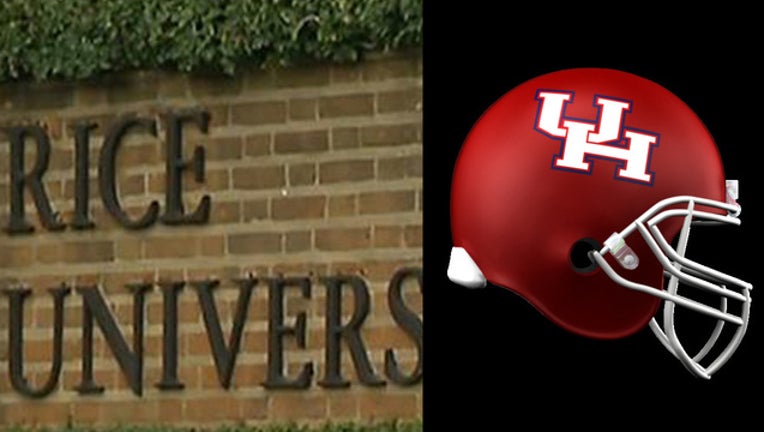 HOUSTON - Sources confirmed for FOX 26 Sports that the University of Houston and Rice are among the schools still being considered by the Big 12 Conference as it works through the expansion process.
ESPN reported that along with UH and Rice, the Big 12 is still looking at Air Force, BYU, Central Florida, Cincinnati, Colorado State, UConn, South Florida, SMU, Temple and Tulane.
A number schools have already acknowledged they are no longer in the running, and that group includes East Carolina, New Mexico and UNLV.
Officials from the University of Houston and Rice have not been available for comment.